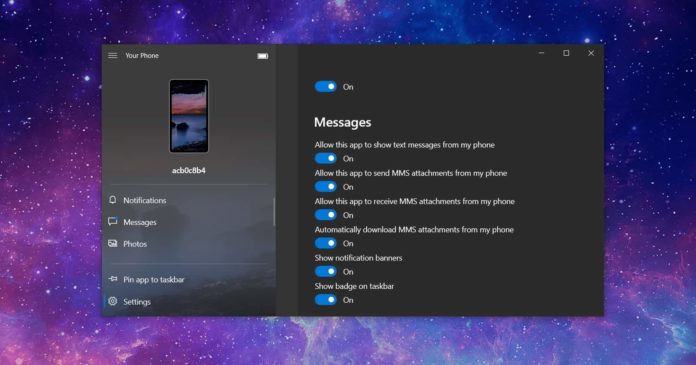 Microsoft's Your Phone app has been around for a while now and it was updated last year with a bunch of exciting features. Your Phone app for Windows 10 currently lets you sync your photos/notifications and calls from your phone to your PC, and view Android apps on the desktop.
The app is now getting a new feature that will allow users to control Android phone settings directly from the desktop.
As you can see in the below GIF, you can soon enable or disable Bluetooth, change the volume, switch to 'Do not disturb' mode, or control the music player (if the media content is playing in the background).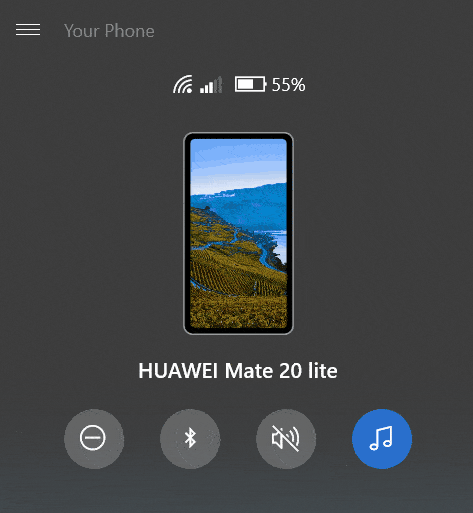 It also looks like Microsoft is testing these benefits for all Android phones, including Huawei, Xiaomi, Realme, Nokia and others. Your Phone app also comes with other indicators that could help in situations where you don't know if your phone is using cellular connectivity or how much charge is left in it.
This works only when your phone is connected to the desktop over Your Phone companion app and internet, so the PC essentially acts as a controller. This is a very cool concept and we expect to see it soon for more users in the coming weeks.
Android apps streaming via Your Phone app
In addition to indicators support, Microsoft is also rolling out Android apps streaming feature to more users. Once updated, you'll be able to open multiple Android apps on your desktop, instead of just one app.
It will work only if you have a supported Samsung Galaxy phone, but support for more products could be introduced soon.
Microsoft has been testing this feature since September 2020 and multiple apps are now officially supported if you've updated the 'Link to Windows' app on certain models of Samsung phones.