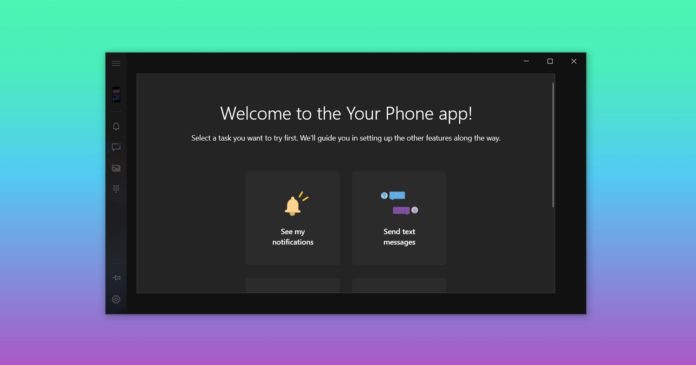 Last year, Windows 10 Your Phone app was updated with Android apps streaming for select Galaxy phones and Microsoft is now adding support for multiple Android apps. This feature is also gradually rolling out and it could take a few days to be enabled for all devices.
After the update is installed and you have a supported Samsung phone, you'll be able to run multiple Android apps on Windows 10 simultaneously. For non-Samsung phones, Android apps support could land via Project Latte, which is also expected to support APK sideloading.
The Your Phone app currently allows people to run a single Android app on Windows 10 and Microsoft is hoping to improve the overall experience with multiple apps support. As you can see in the below screenshot, you can run as many as three Android apps at the same time.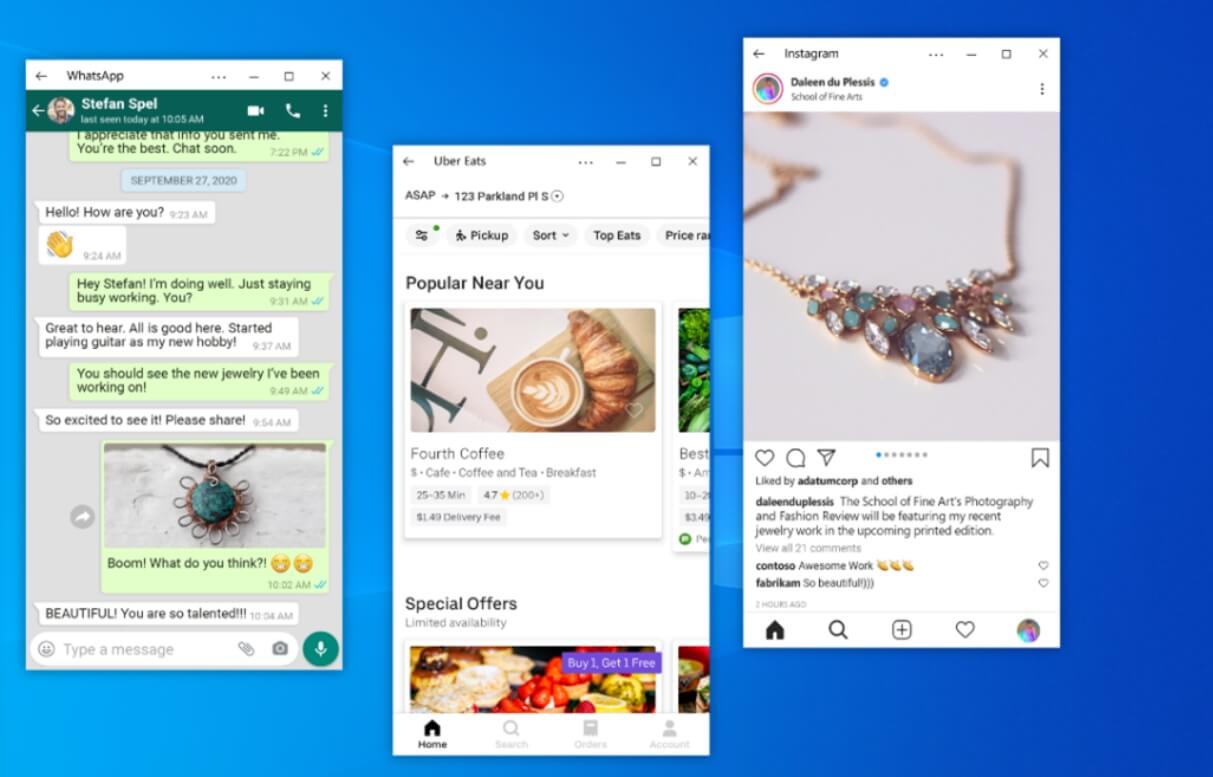 Unfortunately, Android apps streaming support is still limited to Samsung phones and support for other phones hasn't yet been officially confirmed. In the meantime, if you have a supported Samsung Galaxy phone, make sure you give it a try by download the app from the Microsoft Store.
Native Android apps support
Multiple reports have suggested that Microsoft has been secretly working on 'Project Latte' project to bring Android apps to Windows 10. Project Latte will be based on the Windows Subsystem for Linux, which has already been updated with GUI apps and GPU acceleration support.
With Your Phone, you can stream Android apps to your PC using your Samsung Galaxy phones and Microsoft is now getting apps to run natively.
There won't be any Google Play Services support, but there are plans to fill in that gap with Windows APIs and developers won't need to make any major modifications to submit their apps in the Store.
Native Android apps support is expected to show up in the fall 2021 update.