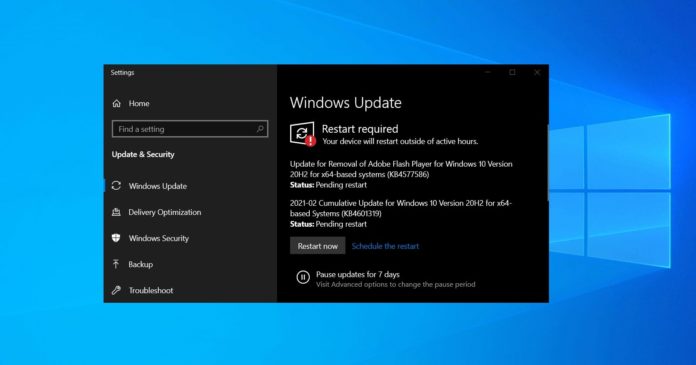 A new update is rolling out to Windows 10 version 20H2, version 2004 and older to permanently remove Adobe Flash Player. Windows 10 KB4577586 is said to be an optional update, but it seems to be downloaded automatically when we click on 'Check for updates' button.
It appears that Microsoft is actually pushing Windows 10 KB4577586 as an automatic update with the February 2021 cumulative updates. This patch will represent a final goodbye to Adobe Flash Player for all versions of the operating system and it will be pushed via Windows Update to more users over the next few weeks.
If your device is included in phase one of the rollout, you'll see the following patch when you check for updates:
Update for Removal of Adobe Flash Player for Windows 10 Version 20H2 for x64-based systems (KB4577586)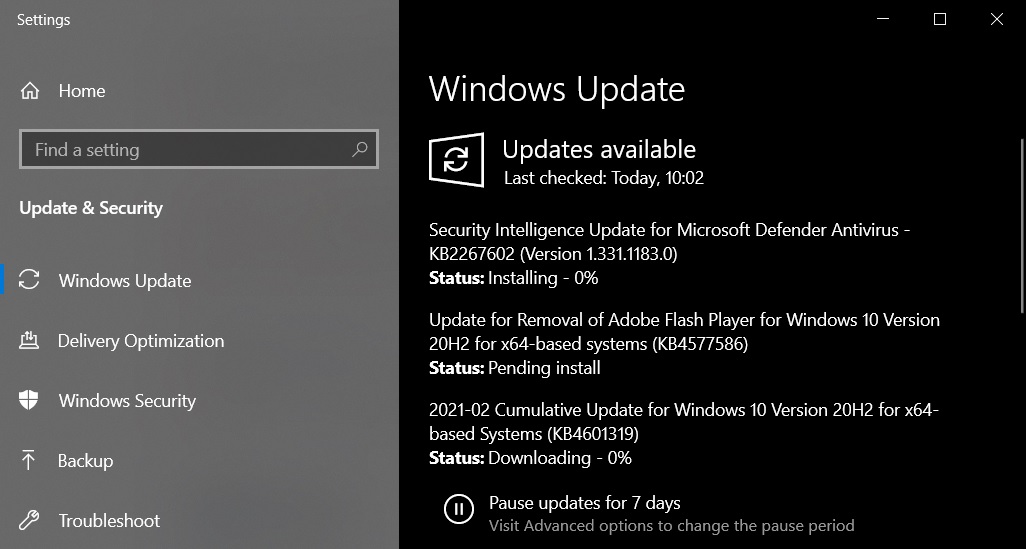 Or
Update for Removal of Adobe Flash Player for Windows 10 Version 2004 for x64-based systems (KB4577586).
Note that same KB (knowledgebase) number is used for all other versions of the OS and build number is not affected.
Installing Windows 10 KB4577586
The update is downloaded and installed in less than five minutes, and a reboot is required to finish the process. Once done, you'll see the KB highlighted on the Windows Update history page and Control Panel.
It's also worth noting that the new Windows 10 update cannot be 'uninstalled' and you cannot restore Flash Player support.
However, Microsoft has already confirmed that some Flash components may continue to reside on your computer via third-party apps. According to a support document, the patch is designed to remove Flash Player installed by Microsoft only and it won't affect any versions of the software that have been installed by you manually.
In other words, Microsoft won't remove the Flash Player version that has been installed as part of a third-party app or browser plugin.

Microsoft has already disabled the Flash Player in its Edge browser and Google Chrome was also updated to remove the retired software, while Firefox got rid of it back in November 2020.
Flash Player's farewell has been long in the making and it was announced way back in 2017, so it's advisable to remove all Flash associated products manually as they will continue to pose a security risk and your device could become vulnerable.