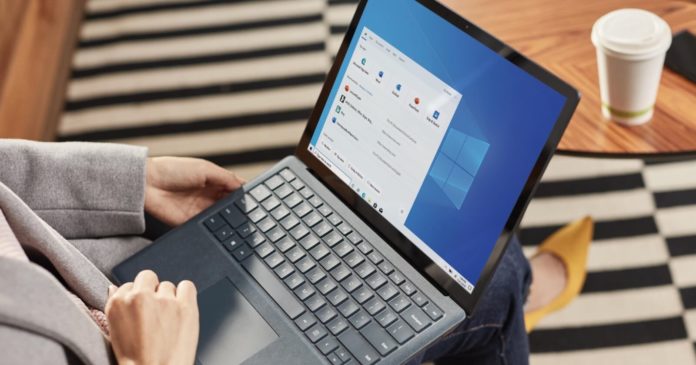 Windows 10 KB4598291 optional update is now rolling out to devices running version 20H2 and version 2004 with several bug fixes. Microsoft has also published the direct download links for Windows 10 KB4598291 offline installers so that you can apply the patch offline.
Windows 10 KB4598291 is an optional update (also known as 'preview' cumulative update)  which means that it won't be applied to your system unless you click on 'Download and install' button within the Settings app. Unlike the January 2021 Patch Tuesday updates, this optional release comes with fixes for long-standing critical bugs.
When optional cumulative and driver updates are detected, they will be displayed under Settings > Update & Security > Windows Update > View optional updates. If detected, you'll see the following patch today:
2021-01 Cumulative Update Preview for Windows 10 Version 20H2 for x64-based Systems (KB4598291)
To install Windows 10 Build 19042.789 on version 2004 and 20H2, Microsoft recommends following these steps:
Open Windows Search and look for 'Windows Updates'.
Click on 'Check for updates'.
Look for 'Optional quality update available'.
Click on 'Download and install'.
You can also download the patch from Microsoft Update Catalog, which is a free tool that can help you keep desktops and servers updated. Microsoft Update Catalog, for those uninitiated, is aimed at streamlining the process of downloading Windows 10 updates offline installer.
Download Links for Windows 10 KB4598291
Windows 10 KB4598291 Direct Download Links: 64-bit and 32-bit (x86).
Windows 10 KB4598291 (Build 19042.789) Full Changelog
Unlike the Patch Tuesday release, Windows 10 Build 19042.789 brings additional bug fixes, including changes to the Alt-Tab experience that allow users to navigate between apps using the keyboard shortcut.
As you may be aware, Windows 10 version 20H2 was released with the inclusion of Microsoft Edge tabs into the Alt-Tab menu. Some users reported that the update broke Alt-Tab capabilities and it's finally getting fixed in the latest optional update.
This cumulative update also fixes an issue where your device might not respond when you launch a game in fullscreen or if tablet mode is enabled. Likewise, another bug has been fixed where Ctrl+Caps Lock and Alt+Caps Lock did not work as intentioned in some regions.
According to the changelog, the tech giant has fixed an issue that prevents users from accessing documents pinned to the desktop. Similarly, Microsoft has patched an issue preventing users from extracting online-only ZIP file.
So, while this isn't one of the most Windows updates Microsoft has released, it's certainly worth taking a look, especially if you have issues with Alt-Tab and basic OS operations.
It's also worth noting that users can skip the patch and get these fixes on February 9 (Patch Tuesday).