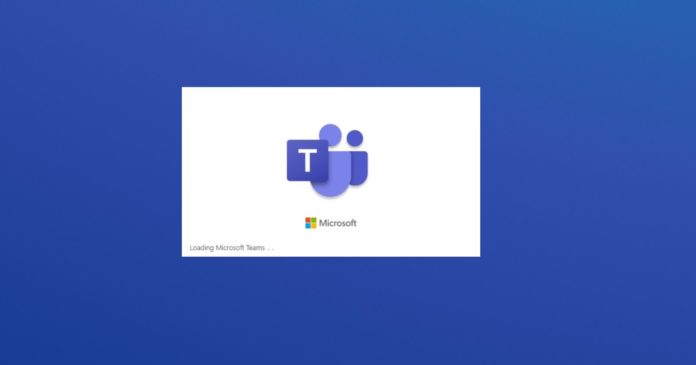 Like every other collaboration tool, Microsoft Teams also allows you to quickly share content from your device, though the experience is different on a desktop than on a mobile device.
Microsoft is now working on a new process to share a document, a presentation, a whiteboard, desktop's fullscreen and the app on your screen. Microsoft Teams new user interface aims to deliver a clutter-free experience to help you share the content directly via the top menu.
As you can see in the screenshot below, Microsoft is adding a new 'Share' icon to the top menu that will allow you to share content when you're in a meeting. The new Share UI will allow users to share screen, window, PowerPoint slides and Whiteboard content with or without computer sound.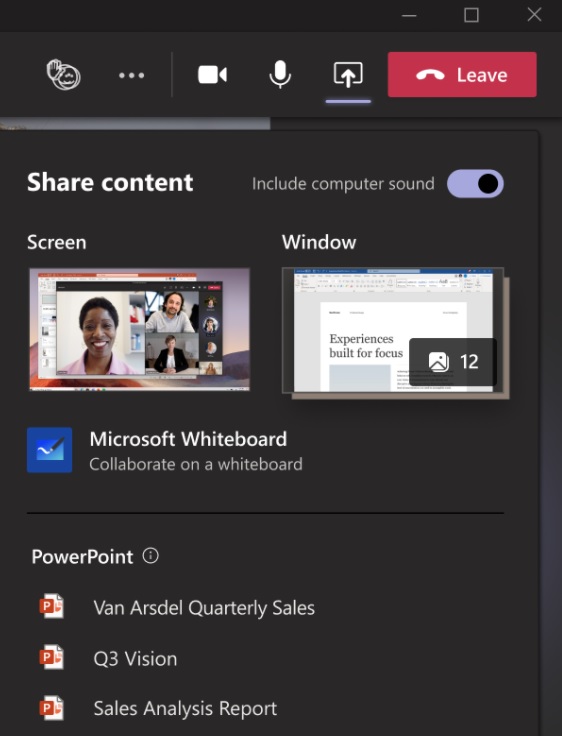 "The user interface for the in-meeting Share feature in Microsoft Teams has been redesigned to help presenters find their desired content more quickly and easily," Microsoft noted in the roadmap.
Microsoft Teams to get a new top hit feature
In another update to the roadmap, Microsoft said it's working on a new search function called "Top Hits". This will allow users to discover relevant files, documents, slides and other items.
For example, Microsoft Teams Top Hits feature will intelligently scan your account and display the most relevant suggestions in the search result.
Improvements coming to Microsoft Teams web
In addition to the desktop client, Microsoft Teams web is also getting a few new features later this year.
For example, Microsoft is working on a new gallery view that will display up to four participants in supported browsers, such as Google Chrome and Microsoft Edge (Chromium).