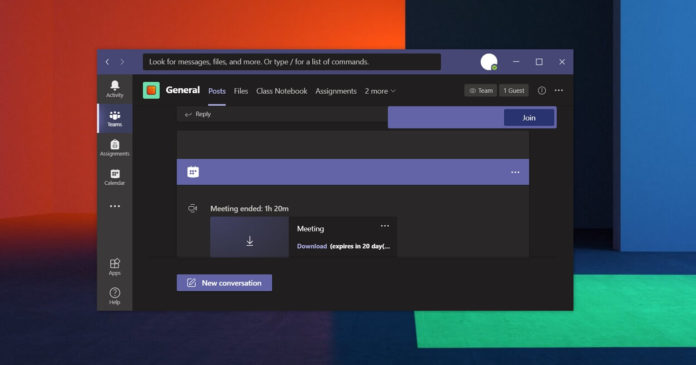 Microsoft Teams is expected to get a new search experience that will make finding messages, people, pictures, documents, and answers faster. The new search page will use AI to improve its accuracy and provide users with relevant results and better context.
Microsoft also appears to be working on another related feature called 'Top Hits'. According to the company, Top Hits is a new section for the search bar and it will display the most relevant results at the top of the autosuggest suggestions.
For example, if you search for your document titled 'Project Neon', Microsoft Teams will scan your channels and domains to quickly display the most relevant results under "Top Hits". This feature is being developed to make search feature faster in Microsoft Teams and reduce the time taken to find a file in Teams.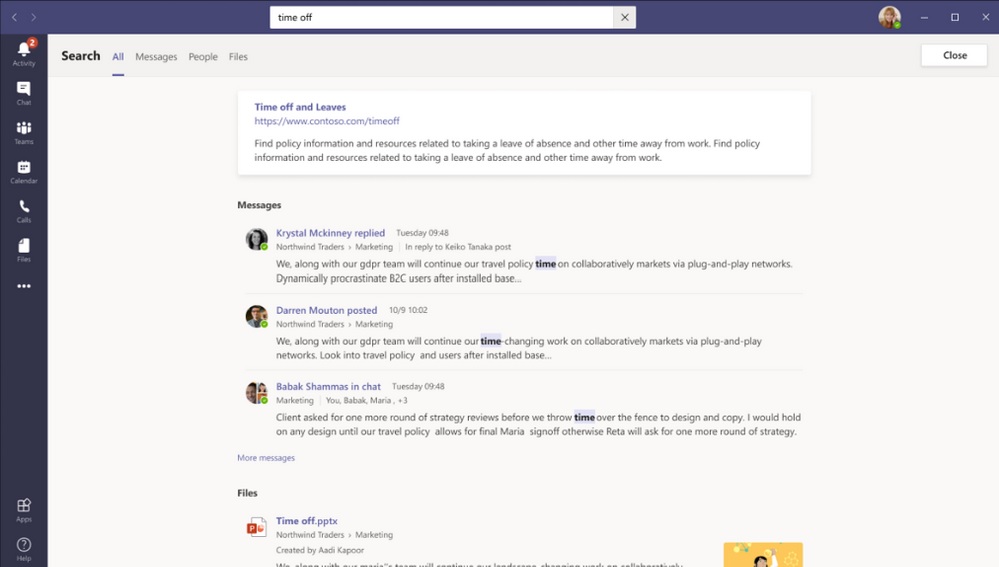 Microsoft believes that the feature could be especially useful when you've contents with similar names and if they currently appear at the bottom of the search results.
According to the roadmap, Top Hits is currently in development and it will debut in March 2021, while the redesigned search page is expected to launch in June 2021.
A new history menu is coming to Teams
In addition to the improved search experience, Microsoft Teams is also set to get a new history menu to offer a faster way to navigate back and forth between different pages of the collaboration tool.
History menu could be useful for those that use different parts of Teams on a regular basis, as it would make navigation easier and faster. For example, you can go through the private chats, navigate to your company's channel, open calendar and quickly return to the private chat that you have visited previously.
The new history is also in development and it's expected to launch next month as part of the big Teams update.