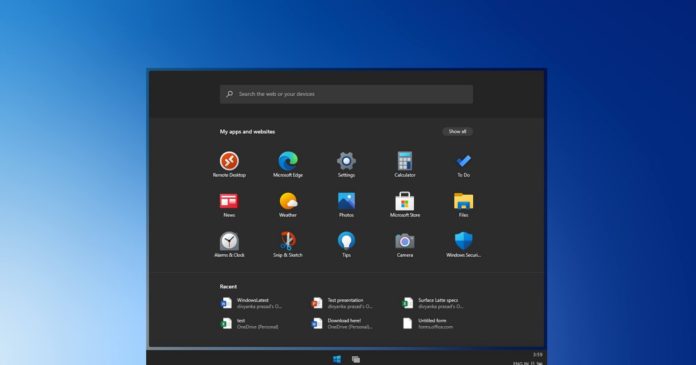 Windows 10X is part of Microsoft's ambitious Windows Core OS project and it is projected to power the next-gen hardware. The software giant is planning to launch Windows 10X on single-screen PCs with a new Start Menu, Action Center, Taskbar, and a clever security feature later this year.
One of the new features in Windows 10X is "anti-theft protection". As the name suggests, this feature can stop someone who gets their hands on your device from resetting it and making it their own.
Reset protection is a clever trick, and it makes a stolen laptop harder to use with the help of Microsoft account.
Anti-theft protection or reset protection is useful when you've lost your laptop or it was stolen.
In order to factory reset Windows 10X, you would need to be signed in with the original account of the device (the one you used to set it up). That means if someone gets your Windows 10X laptop, they cannot reset without you being signed in.
By default, reset protection is turned off and it needs to be enabled manually from the settings. There shouldn't be any problems as long as you choose to factory reset and you remember the device PIN.
However, if you don't remember your PIN or don't have access to your Microsoft account, the protection will kick in, and you won't be able to reset your device.
Windows 10X inches closer to launch
Microsoft has so far remained tight-lipped on the features and hardware compatibility of Windows 10, but people familiar with the development said that the OS will debut on $600-sub devices in the spring, and then receive monthly updates with quality improvements.
It's also worth noting that Windows 10X wouldn't be released for download on existing devices and it would be pre-loaded with a new category of devices.
In 2022, Windows 10X is protected to receive its first big update with UI improvements and support for dual-screen Surface Neo.