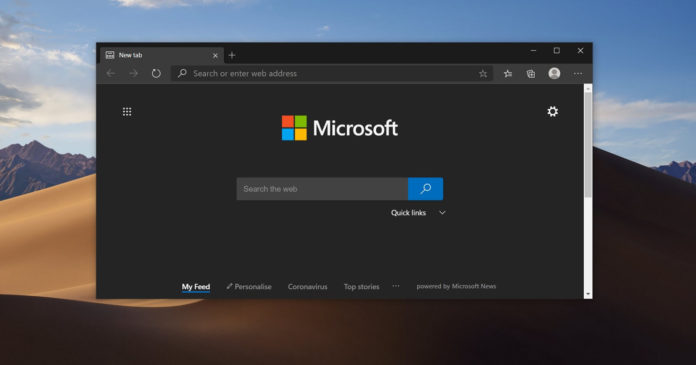 Microsoft has been working on making Chromium-based Edge and Google's Chrome browser smoother and faster when it comes to scrolling and also aiming to reduce memory usage with Windows 10's new SegmentHeap feature.
Chrome has a problem with jerky scrolling that doesn't go away for some websites, and there are cases in which scrolling doesn't feel smooth.
To address the remaining gremlins in Chrome, Microsoft is now adding support for EdgeHTML-style scroll animations called 'impulse'. Impulse-style scrolling enables a specific style of scroll animations which is not found on other platforms and it was first introduced with Microsoft Edge (UWP version).
With impulse-style scrolling, Microsoft intends to make scrolling more 'responsive', making it much smoother even when you're browsing a long document and a lot is happening on the page you're viewing.
According to Microsoft, impulse-style scrolling implementation is very similar to that Chromium's existing scrolling animation, but there are some key differences.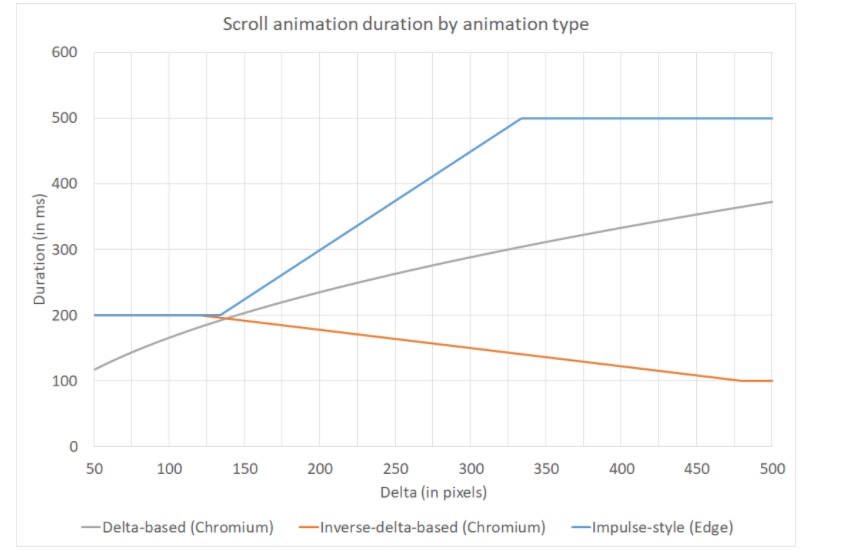 For example, when this feature is enabled, webpage content will start moving quickly and then slow down due to friction.
"One of the benefits of this approach is that the scroll feels more responsive due to the quick ramp-up at the start," explained software engineer Rahul Arakeri. In a commit, Microsoft also confirmed that it plans to turn impulse-based scrolling on by default.
This scrolling behaviour is something that the original Microsoft Edge did very well, but currently, scrolling can be jerky and slow in Chromium Edge and Google Chrome.
In a recent build of Chromium Edge, Microsoft says it has already enabled support for these scrolling improvements and the smoothness of your scrolling won't be affected when you're scrolling on long pages or documents.
However, Microsoft warned that the animation is not going to be exactly the same as the one in EdgeHTML.
In addition to scrolling fixes, Microsoft is also working on dark mode improvements for Google Chrome. For example, a future update will bring dark scrollbars to Chrome pages.