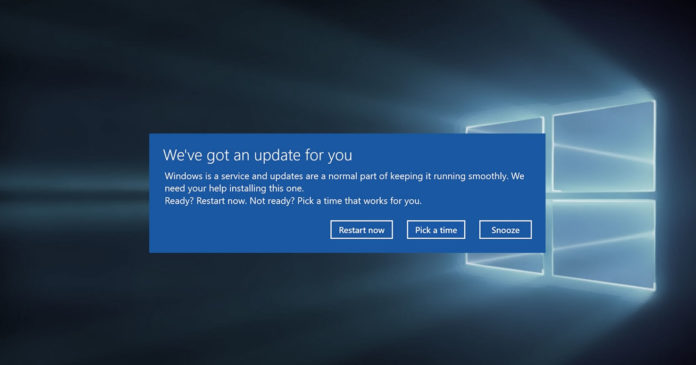 Microsoft is finally fixing an annoying Windows 10 bug that causes a random reboot on some devices running the October 2020 Update. The tech giant has also removed the 'compatibility hold', which should allow more users to install the upcoming feature updates.
In November 2020, Microsoft confirmed that some of Windows 10's most recent updates result in critical problems with the Local Security Authority Process for some configurations.
If your device is affected, Windows will start to randomly reboot with a cryptic error message that states your "PC will automatically restart". You'll have less than one minute to save your work. It could lead to data loss if you don't quickly save any work you've open in the background.

The good news is that the issue is rare and a fix is now available, according to a new message posted to the support document.
The documentation states that the fix is bundled with the latest updates and users won't encounter the critical error as long as they're using the most recent version of Windows 10 version 20H2.
Microsoft has also lifted the upgrade block, which prevented the October 2020 Update (version 20H2) from being offered on some PCs. This move will also allow the tech giant to deliver the next update codenamed '21H1′ to more users.
In addition to the forced reboot bug, Microsoft has also started rolling out a fix for an issue that deletes your passwords. When this happens, Windows will automatically delete your login sessions in apps and websites after rebooting your computer.
Anyone suffering from authentication and browser cookies problem will be hoping that the resolution comes soon. However, Microsoft has clarified that it's still testing the fix with Windows Insiders and the patch will begin rolling out to the general public soon.