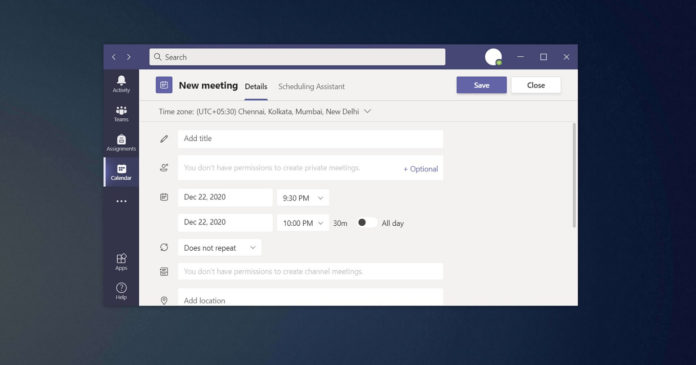 Video conferencing and online meetings could be about to get a lot more interactive and easier, thanks to a new 'History menu' feature in Microsoft Teams.
For those unaware, Microsoft Teams comes with the forward and back navigation arrows in the upper left corner of the desktop client. The navigation bar is one of the best features in Microsoft Teams and it basically lets you go back to a page you were checking earlier.
In the next Microsoft Teams update, hovering over the two buttons will bring up a new menu with your full navigation history. The feature is called 'History menu' and it will allow users to easily navigate between different locations of the desktop client.

This new navigation experience can save you from tapping repeatedly on the back button if you want to navigate to Teams menu or settings you were on much earlier.
In the official roadmap, Microsoft has described this feature as a new way to quickly get back to search results, files, documents, assignments and other locations.
History Menu will be particularly useful for users that use Teams to open files, documents, links, shared calendar, assignments, and multiple pages of the app on a regular basis.
The feature is currently in development and it will be released to some users in February 2021.
Over the last few months, Microsoft has regularly announced new features for Teams desktop client. For example, the last update for Teams added support for noise cancellation as well as new productivity features.
The Redmond-based firm is also believed to be working on a new revamped search experience for the Teams desktop app. The new search experience will allow users to engage with contents uploaded by others in the organization, find messages, answers, files, and people faster.