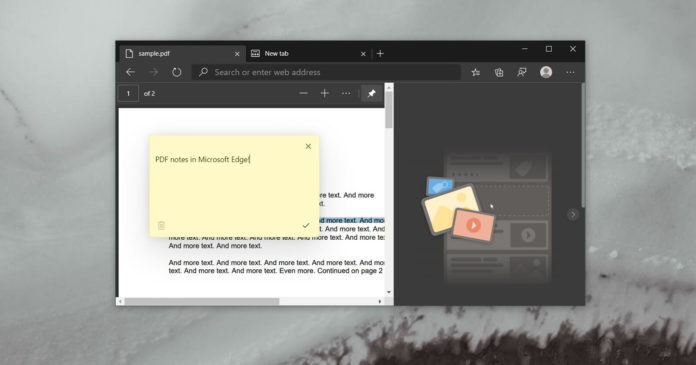 Microsoft started contributing to Chromium (open-source platform) when it re-launched its excellent Edge browser under the open-source project's umbrella.
Microsoft is actively giving back to the project with new ideas of its own and bug fixes. Over the past few months, Microsoft has collaborated with Google to bring Edge's unique scrolling feature to the open-source project, and the company has also enabled support for smooth scrolling.
This feature, for the unaware, enables 'smooth scrolling' experience and let users (especially on a tablet) navigate through long pages without major lags.
Microsoft believes that lag in touch scrolling is far more visible than a lag in other scrolling with mouse or keyboard, but this can be fixed with a better parametrization of the Scroll Predictor algorithm.
Chromium comes with an algorithm called 'Scroll Predictor' and it works across all desktop platforms including Windows 10 to measure the average distance between the finger position the rendered position.
The goal of the new study is to verify an optimal prediction time and prediction algorithm that minimizes Lag without increasing Jitter.
"This CL presents an experiment that discusses changing the prediction time used by ScrollPrediction to reduce the AverageLag in touch scrolls," the tech giant noted in its commit submitted to Chromium.
In a separate bug report, Microsoft, Intel and Google are investigating an issue where frames will drop in great amount when scrolling pages with a video. For example, on devices with Intel GPU and Windows 10, users might notice scrolling lag when they scroll with YouTube video playing.
Microsoft confirmed that it's aware of an issue where users might experience scrolling lag when the YouTube video gets smaller as you scroll it off the page. The fix will arrive in Edge Canary builds soon and it'll eventually come to Google Chrome as part of Media Foundation.