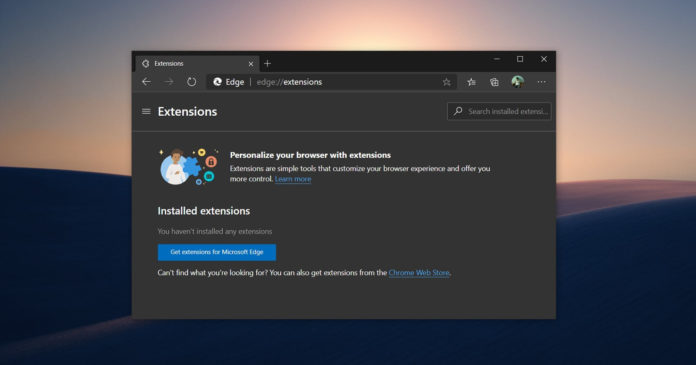 Microsoft has removed five malicious Edge extensions from its web store following concerns that they were injecting ads in Google and Bing search results. The fake extensions all posed as legit apps but were actually found inserting advertisements without user permission.
The five extensions – NordVPN, Adguard VPN, TunnelBear VPN, The Great Suspender and
Floating Player – were found in the Edge adds-on store with the exact same name as the genuine add-on in the Chrome web store.
Most folks wouldn't have noticed that these are fake extensions and the majority wouldn't have gone through the negative reviews of fake extensions. Affected users left negative reviews in the Edge store and others reached out to the community on Reddit to seek help.
The problem was first reported last week, but it was widely reported this week after more users noticed suspicious ads in search results. The reports were spotted by Microsoft Edge engineer and the offending add-ons were removed from the Edge store immediately.
It's not clear what ill effects the extension could inflict, but reports revealed that users have been affected by rogue adverts in search results and others were redirected to an entirely unknown search engine, as shown in the screenshot below.

Microsoft Edge engineer has offered some advice for those who have downloaded the malicious extensions recently, and are concerned they might still be using it.
"If you were using any of these extensions installed directly from the Microsoft Edge Addon store, we suggest removing them from edge://extensions," the developer wrote.
As we mentioned above, Microsoft has already removed the extensions from the store and Edge browser will display a warning if the extensions are found active in your system.
If you want to make sure that you're safe, you can always uninstall the extensions from the Microsoft Edge manually, and reinstall the original version from the Chrome Store if you really need those extensions.
While Microsoft shouldn't be letting this sort of extensions slip through its approval process, this is a common problem and Chrome Store is also filled with fake extensions.
When installing any extensions from any store, you should carefully look at the publisher name, their privacy policy, examine the latest negative reviews, and make sure that the browser is up-to-date. It's also a good practice to avoid unnecessary extensions.
Note that Microsoft has also published Edge 87 update this week with new security/privacy features and you should download it (if you haven't already).