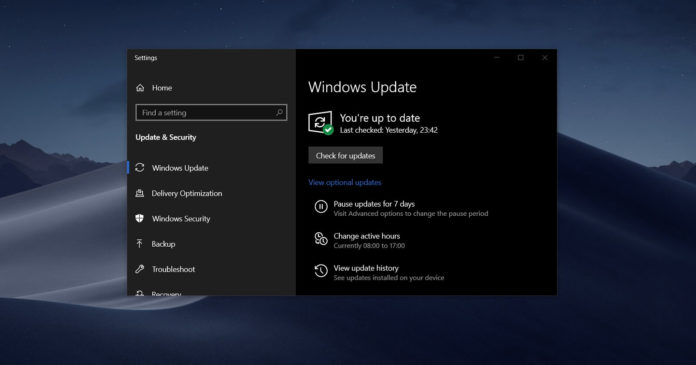 Microsoft releases cumulative and driver updates for all supported versions of Windows 10 every month. Windows 10 driver updates are supposed to ensure that your computer hardware is compatible with upcoming feature updates and industry changes, without you having to do anything.
While driver updates pushed out via Windows Update can be problematic in some cases, the latest drivers are still necessary for various hardware elements. For example, Intel is pushing a driver update that prepares devices for Windows 10 October 2020 Update.
Windows Update setting is one of the best ways to quickly view all of the updates available for the hardware components and important updates are automatically downloaded without user permission.
Starting December 2020, Microsoft says it will pause the rollout of Windows 10 driver updates if the driver is not submitted by the OEM or vendor before December 3, 2020.
Any driver that is pending review will not be approved and released to consumers via Windows Update before the beginning of the new year. As expected, the reason is minimal operations during the holidays (December 2020 – January 2021) and Microsoft doesn't want to release untested drivers to consumers.
Of course, if you still want to download and install drivers, you can head to Intel or Nvidia's download page and install the available updates manually. You can also download the offline installers and use "Device Manager" to update drivers without help from Windows Update.
Microsoft noted that drivers submitted before December will get approved for rollout in Windows Update. This means that you might still get one or two driver updates next month, but it entirely depends on the efficiency of the OEM or software vendor.
Both preview updates and driver updates are only being paused for the month of December. The rollout of these updates will resume in January when Microsoft's engineers are back to work.