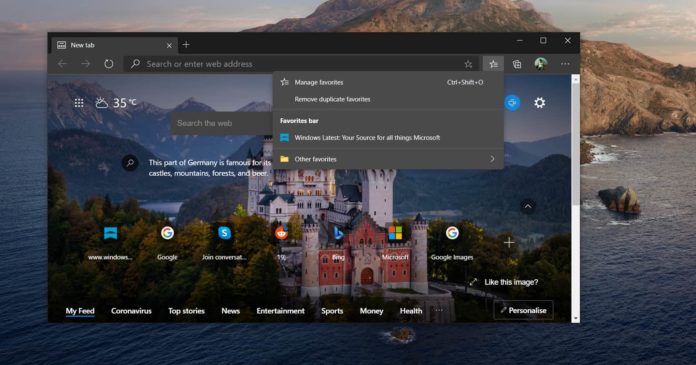 The latest update for Microsoft Edge comes with the return of two beloved features – history sync and new history menu from legacy Microsoft Edge. Microsoft is working on a new history menu experience, but the feature hasn't been rolled out for general users yet.
It looks like Microsoft is planning to restore the "Hub" experience of the legacy Edge browser in the Chromium Edge. With the latest Chromium Edge update, Microsoft is adding the History menu to the toolbar right next to your Collections. This will allow you to quickly access your browsing history from your current and synced devices.
The new History hub is broken into three categories – All, Recently closed, and Tabs from other devices.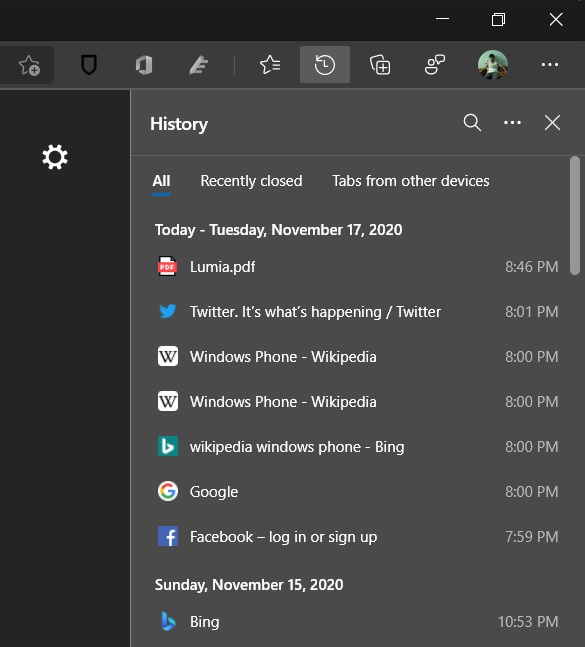 While the 'All' tab allows you to access the browsing history, the new 'Recently closed' tab lets you quickly get back to the sites you've visited previously or tabs that you've recently closed.
The history menu feature also allows you to access the tabs that you have open in Microsoft Edge for macOS, Android, iOS, Linux and Windows.
In addition, Microsoft Edge now allows you to restore as many as 25 tabs and windows from your last session. If you accidentally close your browser, you can now resume your work and restore at least 25 tabs instantly using Microsoft Edge.
Here's the complete changelog:
A new History menu user interface.
Sync history and open tabs across your devices.
Lets you add history menu to the toolbar.
Open 25 recently closed tabs and resume your work.
See your history, recently closed tabs, and tabs from other devices in the new Hub.
As we mentioned above, Microsoft is finally launching history sync support for Edge to sync your browsing history across your devices
Microsoft Edge history sync support is not yet enabled in all regions, but the tech giant says it will begin rolling out to everyone in the coming weeks.
Based on user feedback, Microsoft has also enabled support for new multitasking features in Chromium Edge. These features are currently available for Edge Dev and Edge Canary only.