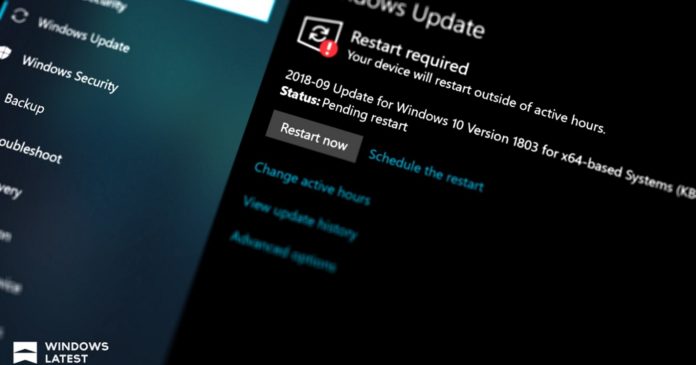 To prevent potential security issues, Microsoft has published a new software update for Windows 10. The latest update is rolling out to those with Windows 10 version 20H2 (October 2020 Update) or older.
For those on Windows 10 version 20H2 or version 2004, they'll be getting Windows 10 KB4589212: Intel microcode updates. KB4589211 is being released to computers with Windows 10 version 1903 and version 1909.
It's also worth noting that Microsoft is pushing the Intel microcode updates along with Windows 10's November 2020 cumulative updates.
Microcode is a term used for updates that are aimed at patching Intel's hardware vulnerabilities with a software fix. Windows 10's Microcode updates were first released when Intel acknowledged Spectre and Meltdown security issues.
Windows 10 KB4589212 will address Intel's new security issue called 'Platypus attack'. As per the researchers, Platypus attack allows attackers to steal sensitive data from memory by exploiting a vulnerability in Intel's Running Average Power Limit interface. The RAPL is used to monitor and manage CPUs and DRAM memory.
Microsoft says this particular update is aimed at Windows 10 devices with select processors and Windows Update will download/install it automatically if required.
It's also worth noting that you should not manually download and install the update from Microsoft's Update Catalog. If your device is affected and it needs to be patched, Windows 10 will automatically apply the update without any action required from your end.
These updates also apply to the Windows Server versions, such as Windows Server 2016 and 2019. Businesses can head to the Update Catalog and search for the KB article number highlighted above to update devices in their organization.
You can verify the installation of the Intel microcode update by following these steps:
Open Settings.
Navigate to Update & Security > Windows Update.
Click on 'View update history'.
Look for KB4589212.
If you experience performance issues after applying Intel microcode update, you can head to Control Panel > Programs & Features page and uninstall the patch manually.