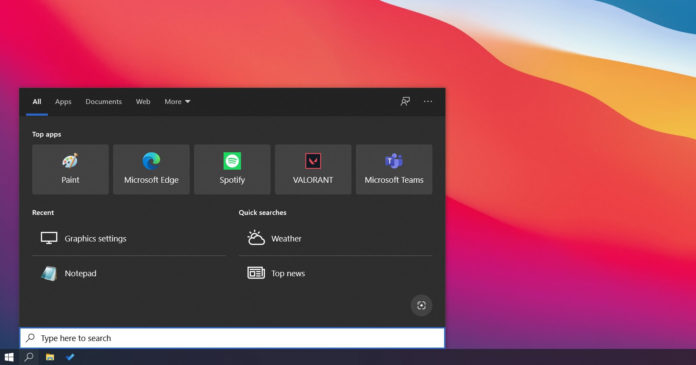 Windows Search feature, which can be accessed from the taskbar or with Win + S keyboard shortcut, has evolved into a powerful tool over the past few years. Windows 10's built-in Search feature uses Bing to gather information from the internet and as well as apps, photos, email, and other items.
Windows Search experience was last updated in Windows 10 May 2019 Update, which dissolved the integration between Search and Cortana. Microsoft also introduced a separate tool called "Enhanced indexing" to configure and customize the indexing process of Windows 10.
Microsoft recently confirmed that dark theme is coming to Windows Search and the new design is already rolling out to users via a server-side update.
Windows Search also appears to be getting a new responsive design that scales from desktops to laptops to tablets. This will allow you to access features available at the bottom of the screen without scrolling.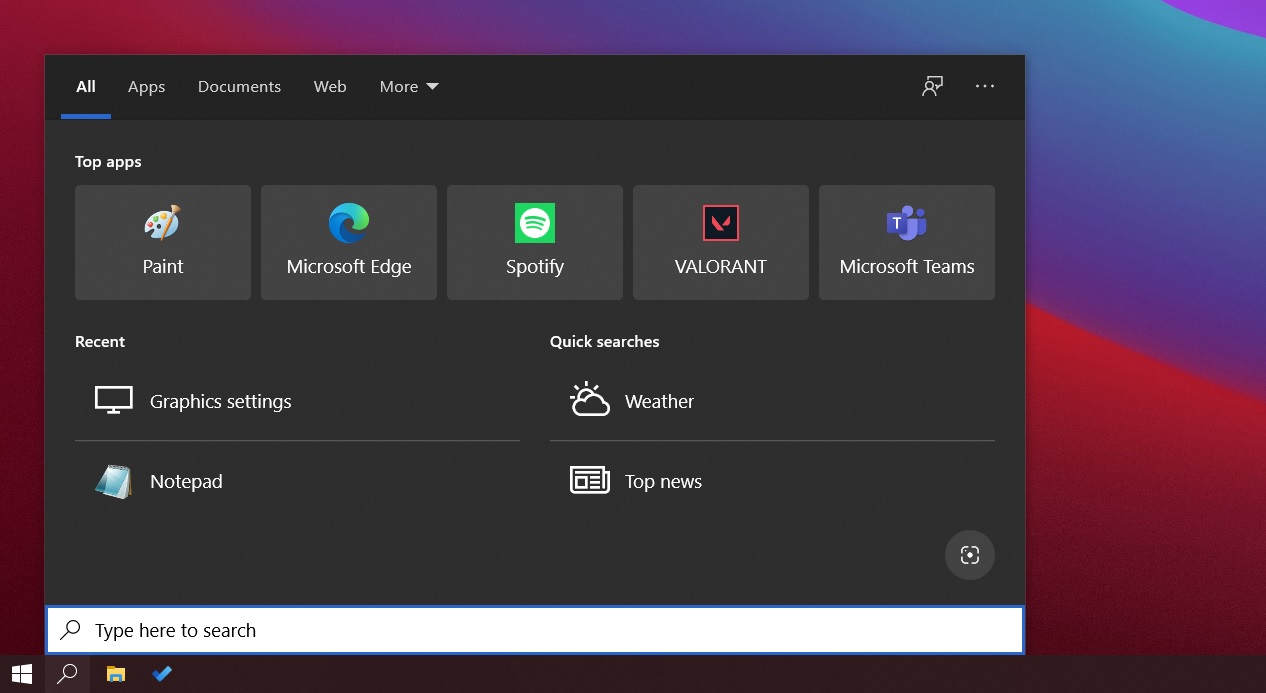 Currently, some users need to scroll down to see the Bing reverse image button. This has been fixed in the latest update.
For those unaware, Microsoft has always allowed users to resize the window of Windows Search. If your Windows Search feels too big or too small, you can easily resize it by following these steps:
Open Start Menu.
Move your mouse cursor around its edge to access the arrowhead.
Hold down the left mouse button and drag your mouse.
Drag until it's just right and Windows Search will also use the same size.
In addition, Microsoft is rolling out another update for Windows Search to enable a new feature called "Bing image of the day". This new section will be replacing the "Quick Searches" in the Windows Search interface.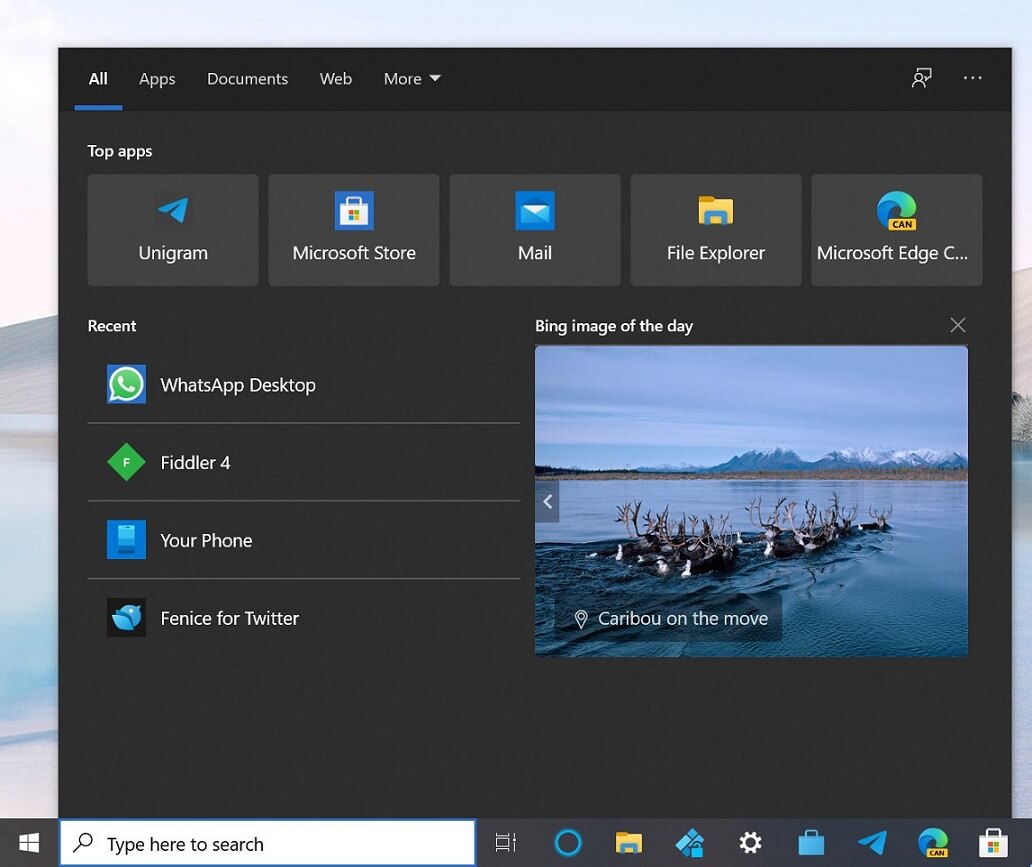 For those unaware, Bing includes a collection of beautiful images curated by Microsoft. The images, which are featured on the Bing homepage, are now also coming to Windows Search.
You'll see one new image each day within the Windows Search. You can also click on the image to learn where they're from.