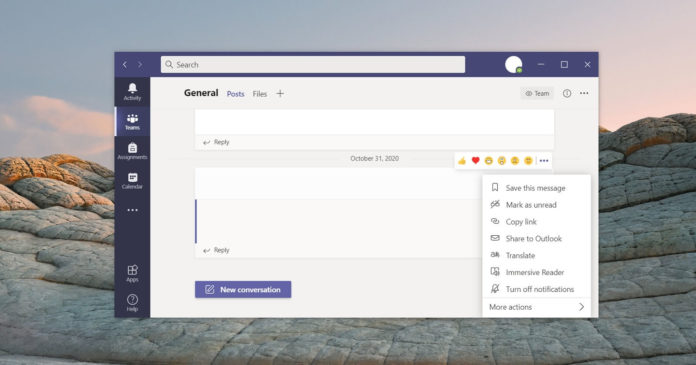 Microsoft has begun testing a new feature in Teams desktop app that will allow users to send quoted replies to specific messages. For Android users, Microsoft is rolling out a separate update that enables support for picture-in-picture, and more.
Sending quoted replies is one of the most requested features. With this feature, you can hold on the specific message that you'd like to reply to and select the reply button. On the desktop, you will be able to right-click on a message and select the reply button to quote that particular message.
Quoted replies support in Microsoft Teams won't be limited to texts. You'll be allowed to quote messages and reply back with emojis, attachments, GIFs, and more.
This update is another indication that Microsoft wants to integrate proper messaging experience in Microsoft Teams so that users could send messages seamlessly.
The tech firm is still testing the quoted messages support and you won't see it in the desktop client yet. If you don't see it, just be patient as it could take several weeks for the feature to arrive on your computer.
Yesterday, Microsoft also confirmed that Teams desktop app will get support for multiple accounts, which means you can soon add and manage multiple accounts without logging in and out.
This is one of the most requested features and it's likely to be welcomed by those taking part in meetings organized by several organizations. Similarly, multiple accounts integration could also be useful for those that use multiple accounts depending on the clients.
Currently, if you want to switch accounts, you need to manually log out before logging back in with the second account.
Both new features for Microsoft Teams will begin rolling out to everyone later this year, but you'll be able to test it soon via the preview program.