In the next few weeks, Microsoft Teams will begin receiving a bunch of new features to improve your meeting experience and the existing Together mode. According to the roadmap, Microsoft Teams will get improved Together mode and other improvements later this month.
Together mode, which is currently available for everyone, allows you and your colleagues to appear together as if they're in the same room. With the November update, Teams will be getting support for new scenes, such as a coffee shop and conference room.
The new scenes within Teams Together mode are currently scheduled to arrive in November 2020, but we have already managed to grab a screenshot of the new background scenes.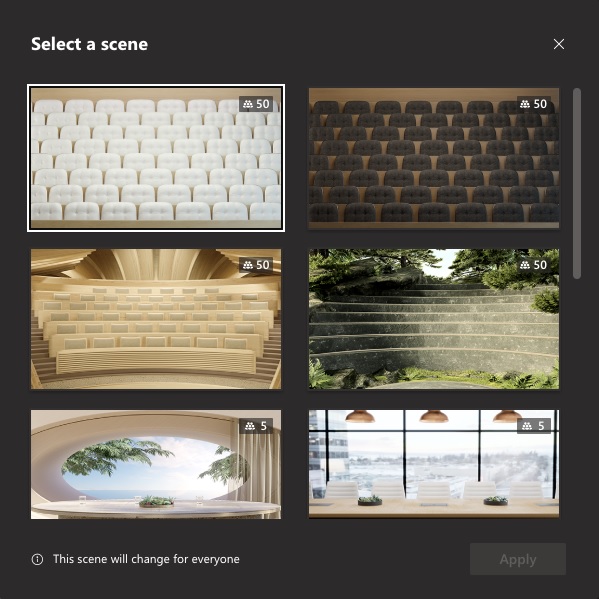 In addition, Teams can now display a quick thumbnail preview of the attachments without having to click on the material.
Later this month, users will be able to improve the meeting and collaboration experience with "shifts" support, which is a new feature to help you connect to the right person faster.
With the forthcoming Teams shifts mode, you will be able to assign users with tags matching their schedule and get in touch with them based on their availability.
Microsoft will also you to pin messages in a long conversation so that users can easily view announcements without having to scroll all the way to top.
Last but not the last, Microsoft will also allow users to launch Teams in offline mode and add their messages to a queue and send once a network connection is available.
This feature will allow you to engage with others when you don't have an active internet connection, but if the message is in the queue for more than 24 hours, it will fail and you will be asked to resend it.