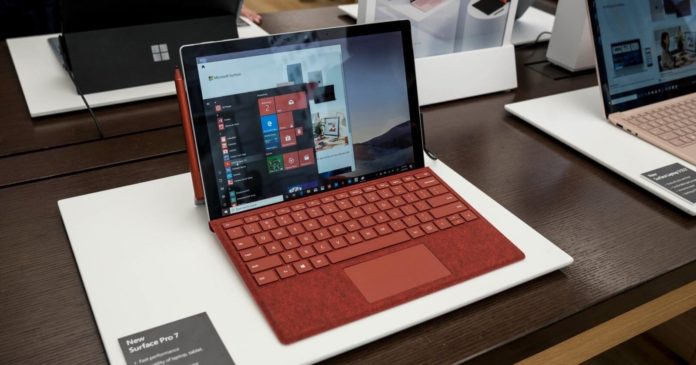 We're still several months away from Microsoft's 2021 hardware event and Microsoft is staying tight-lipped about what's in the store for the Surface fans next year. Fortunately, there's no shortage of leaks and speculations surrounding what's coming with the Surface Pro, and one stolen engineering sample of the Pro 8 has allegedly leaked online.
The next Surface Pro 8 could possibly make an appearance in the first half of 2021 and Microsoft is already experimenting with one variant of the Pro 8 with Intel Core i7 1165G7 and 32GB of RAM.
We have now come across information regarding the alleged Surface Pro 7's configurations on eBay.
According to the screenshots posted by the leaker, Surface Pro 8 comes with Windows 10 version 2004 (May 2020 Update) out of the box and Microsoft software testing suite.
Surface Pro 8 specifications
Based on the engineering sample, here are key specs of Surface Pro 8 are:
Intel Core i7-1165G7
32GB RAM
1TB SSD storage
In a photo gallery on eBay, you can take a squint at basically every angle of the Surface Pro 8. As you can see in the above images, the Surface Pro 8 design is largely unchanged and it looks like Microsoft is not planning to bring the Surface Pro X design to this lineup.
Of course, this is still an engineering example and we don't know whether or not these images belong to the final version of the Surface Pro. We'll have to wait and see.
It's likely that the base Surface Pro 8 model will have an Intel Core i5 chip coupled with 8GB memory and 128GB storage.
Older reports have suggested that Microsoft is planning a major design upgrade for the Surface Pro 8, but if these images are real, it's likely that we won't see the new design in 2021 if the Surface Pro 8 actually rear its head next year.