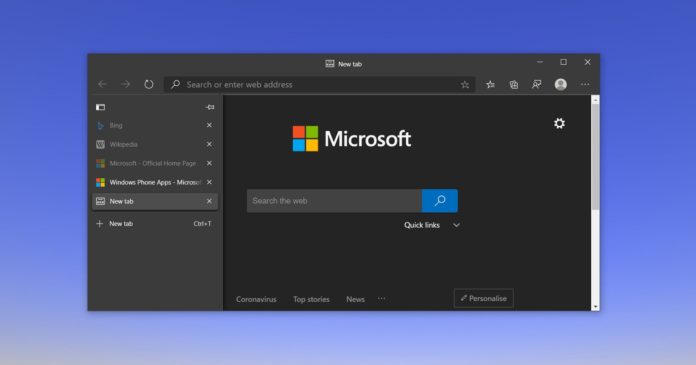 Microsoft Edge is getting an interesting visual change that will allow you to access your browsing tabs in a vertical layout. After a new update, Microsoft says it will allow you to set all your tabs to one side of the screen.
The feature is officially called "Vertical Tabs" and it will allow you to access your tabs from the left side of the display. At the moment, it's not clear if users will be allowed to change the location of the vertical tabs.
Microsoft Edge vertical tabs feature is currently rolling out to the testers in the Dev and Canary channels.
Vertical tabs feature was first announced in March and it recently began rolling out to a small set of users. After today's update, you'll be able to access this new tab navigation experience by clicking on a new icon located at the top left of the tabs.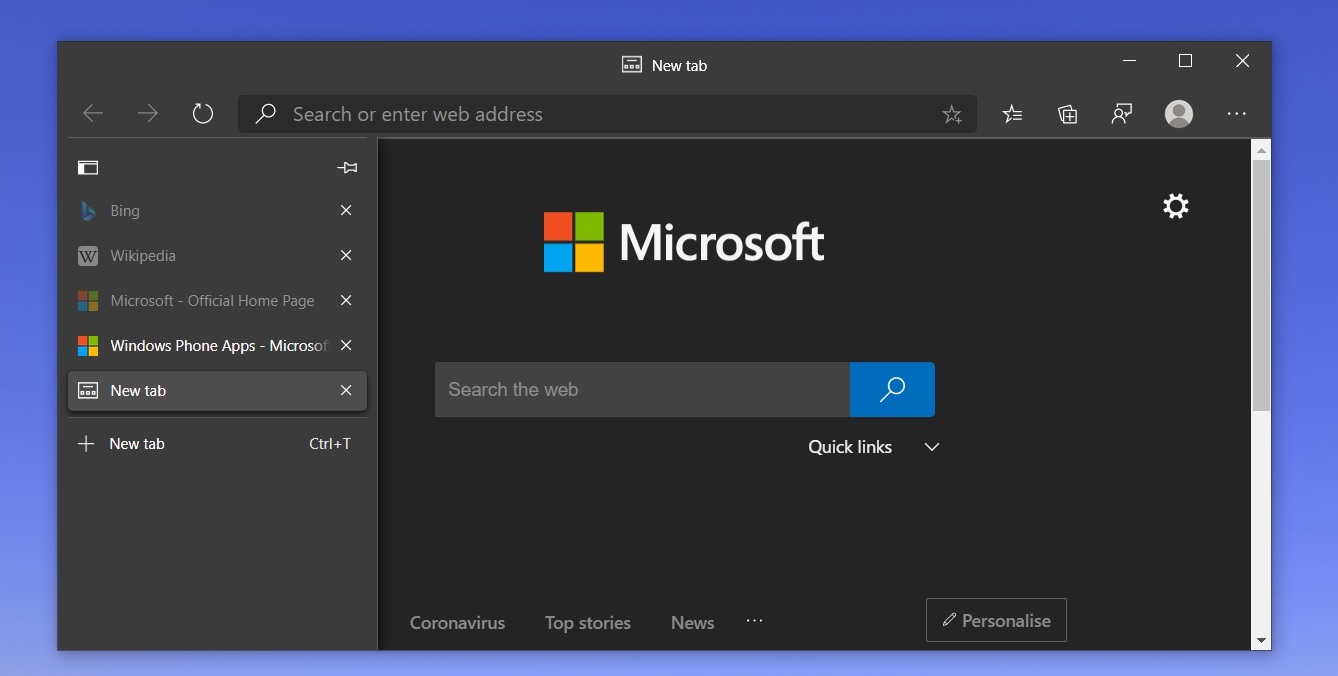 The new button lets you switch between vertical and horizontal layouts. Interestingly, you can also rearrange the tabs vertically. To rearrange the tabs, you can press and hold Ctrl key and select the tabs of your choice, and then you can move the selected tabs within the vertical layout.
The update with the new vertical tabs layout will begin rolling out to Microsoft Edge stable channel later this year.
Copy and paste gets better
In addition, Microsoft is working on an improved way to copy and paste URLs from the address bar into your content. When you use this feature, you can copy a URL from the address bar and paste it as a hyperlinked title instead of as a plain web URL.
The copy and paste improvements apply only to the webpages open in Microsoft Edge. This will not work if you paste URL outside Microsoft Edge.
Another new feature allows you to copy and paste content while preserving links, font, images, and more. That means you can now paste the content as a plain text or you can also paste content while preserving rich text format.