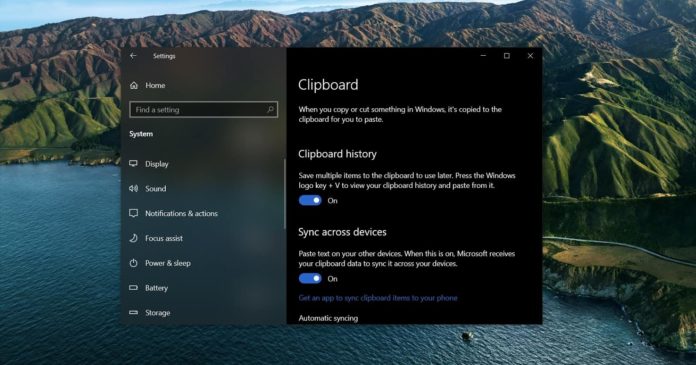 Microsoft is working on a new feature for its flagship SwiftKey mobile keyboard app that will change the way clipboard contents are copied and pasted on Windows 10.
With Windows 10 October 2018 Update, Microsoft added 'Cloud Clipboard' support to Windows 10 systems.
The Cloud Clipboard, which can be accessed using Win+V keyboard shortcut, offers a history of the text and images you previously copied. It also allows you to pin frequently used content and sync them across your Windows devices.
The copied text, images and HTML code in this clipboard history are shared across all Windows devices that are signed into the same Microsoft account. After two years of wait, the same experience is also coming to phones with Microsoft's SwiftKey keyboard.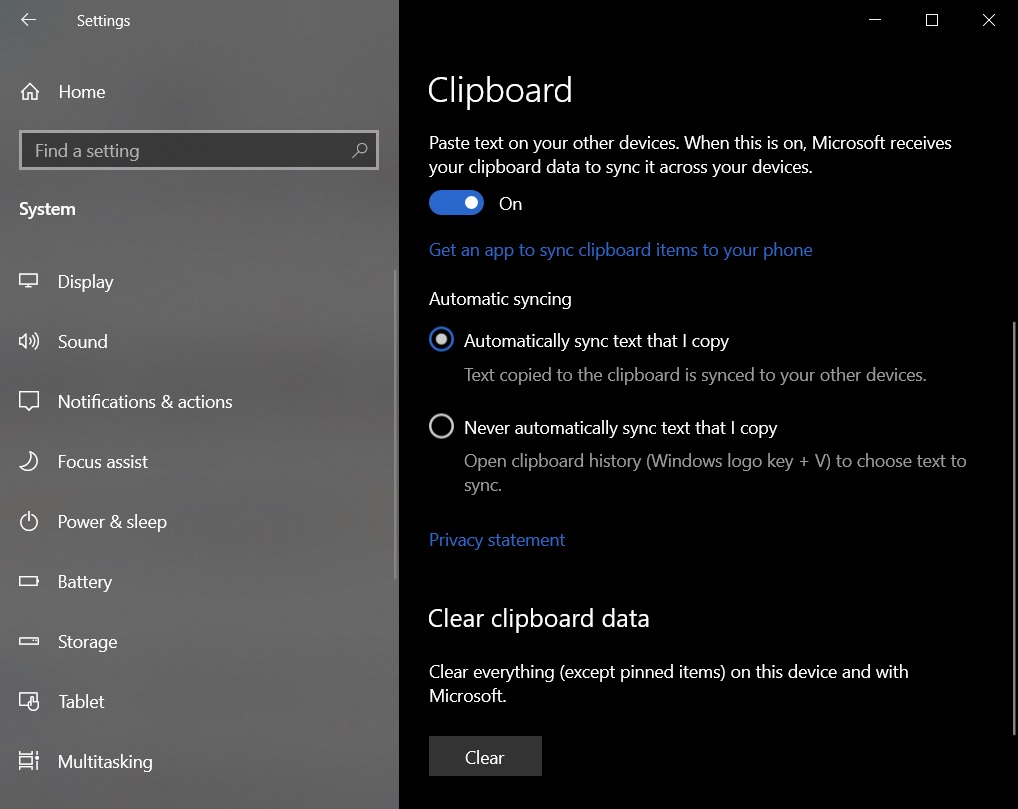 In the beta version of SwiftKey Keyboard for Android, Microsoft is currently testing a new option called "Sync clipboard history to the cloud".
"Copy and paste text from your other devices. When this is on, Microsoft receives your clipboard data to sync across your Windows devices," the description of the feature reads.
SwiftKey app on Android has evolved a lot lately and support for Cloud Clipboard is clearly the right thing to do.
It's worth noting that Microsoft originally started working on Cloud Clipboard support for Android in 2018 and development was paused last year, but it looks like the company is finally working on it again.
After the Cloud Clipboard support lands in SwiftKey, you can copy a sentence on Android phone and access it in clipboard history of Windows 10. Likewise, you can also sync your Windows clipboard to SwiftKey and access clipboard on your Android device.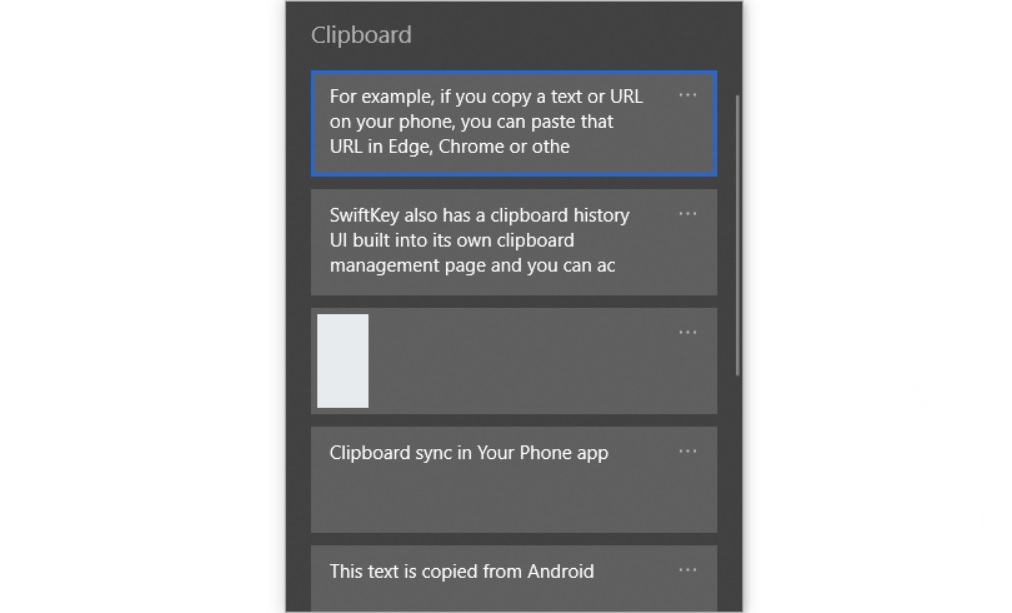 For example, if you copy a text or URL on your phone, you can paste that URL in Edge, Chrome or other browsers on your PC within seconds.
SwiftKey is also getting a cloud clipboard history UI built into its own clipboard page and you can access it by tapping on the clipboard button in the toolbar.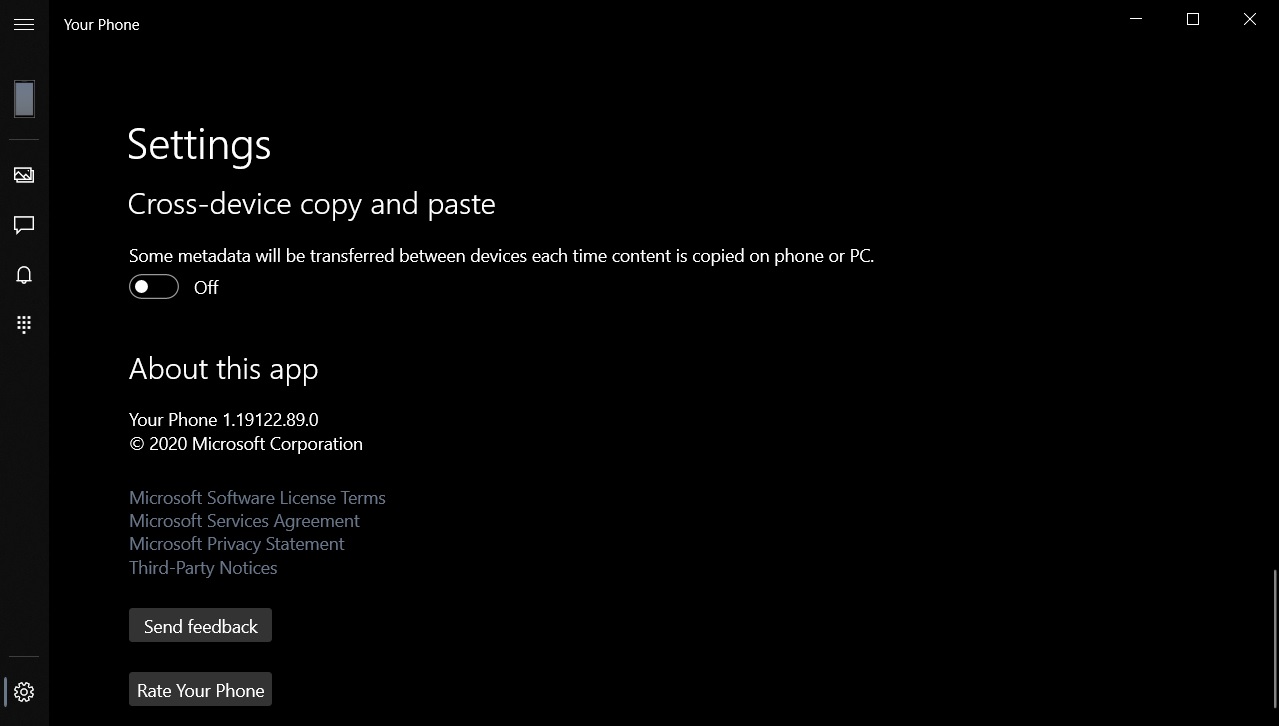 It's also worth noting that Microsoft's Your Phone app for Windows 10 already supports cross-device copy and paste, but the feature is currently exclusive to certain Samsung phones only.