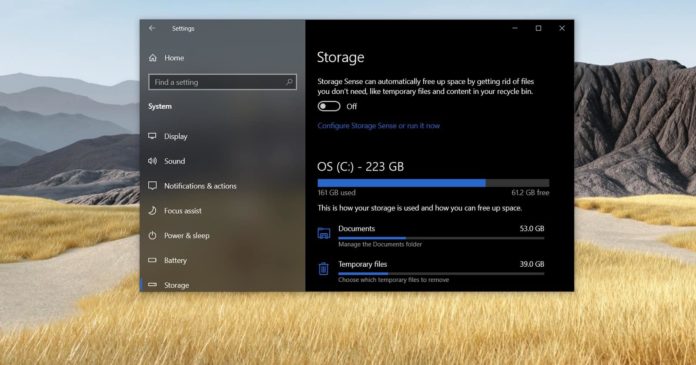 With the latest preview update, Microsoft is rolling out multiple improvements to Windows 10, including one new feature that will help you monitor the health of your storage drives. In addition, the update also introduces improvements for Notepad and Microsoft's Your Phone app.
Microsoft is working on a new feature for Windows 10 that will detect hardware problems for your storage drives. If hardware problems are detected, Windows 10 will notify users before drive failure and data loss.
Currently, Windows 10's new Storage monitoring feature is limited to NVMe SSDs only. This feature won't work if you have a device that ships with SATA SSD and HDD, at least for now.

Windows will show the above notification when you've issues with your storage drive or your PC is experiencing performance issues. You can view the drive health by heading to Settings > System > Storage > Manage disks and volumes.
In the modern disk management tool, you need to select Properties and see additional details for the disk.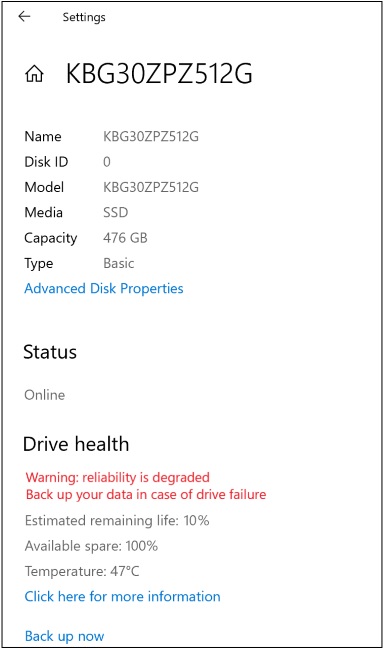 Interestingly, Windows 10 can now also display the estimated remaining life of your storage device and this data is based on the manufacturer's prediction of drive life. If your drive has passed the predicted drive life period, it doesn't indicate drive failure and you can still use the storage device.
In addition, you can also view the available space, temperature of the storage hardware, and more.
Other changes
Microsoft noted that it will turn off theme syncing feature for Windows 10. As a result, you can no longer sync your theme across your devices, but the one-time download of the last desktop background will be saved to a "WallpaperBackup" folder when you set up Windows 10 on a new device.
Microsoft is also restoring Notepad's ability to respect the restartable apps feature, which allows Windows 10 to automatically restore apps when you sign out and sign in.
For those who use Your Phone app, Microsoft is introducing a simplified settings experience that allows you to manage the app settings and multiple connected devices.