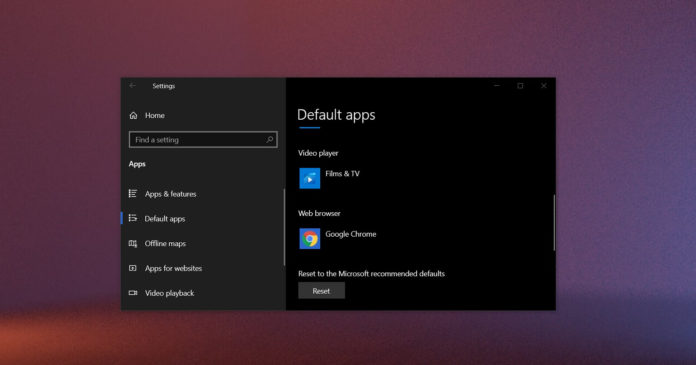 Microsoft's latest effort to promote Chromium Edge involves a banner in the Windows 10 Settings app. In Windows 10 preview builds, if you install a third-party browser and set it as the default browser, a new banner in the Settings app will recommend the Chromium Edge browser.
Lately, Microsoft has been taking serious aim at the other browsers by introducing banners across the operating system to try to persuade rival browser fans to try the Chromium Edge.
At the moment, the new banner is only appearing in the Insider preview builds for Windows 10 Home and non-domain-joined Windows 10 Pro PCs.
It also appears that the banner is currently rolling out to select testers only, so this could be yet another experiment and we don't know if everyone will see this message once the update is officially released.
To promote Microsoft Edge, Microsoft is using the Settings app's header feature that currently sits at the top of the window and displays basic information like your user account, OneDrive, and Windows Update.
Microsoft first introduced the new Settings header with May 2020 Update and the purpose of the header is to display essential information. The tech giant is now exploring a new "Web Browsing" option within the header area to recommend the Chromium Edge.

If you click on the Web Browsing link and you've installed Chrome or Firefox, Microsoft will display a notification trying to persuade the user that they should be browsing with Chromium Edge instead.
Below the link, Microsoft is also displaying "Restore recommended" alert that allows you to set Chromium Edge as the default browser with one additional click.

Broadly speaking, there's a lot to like about Microsoft Edge and it's also better than Google Chrome, but there are some users who may not like Microsoft's recommendations for its products and services within the OS.
Unfortunately, it appears that there's no way to dismiss the recommendation, at least for now.