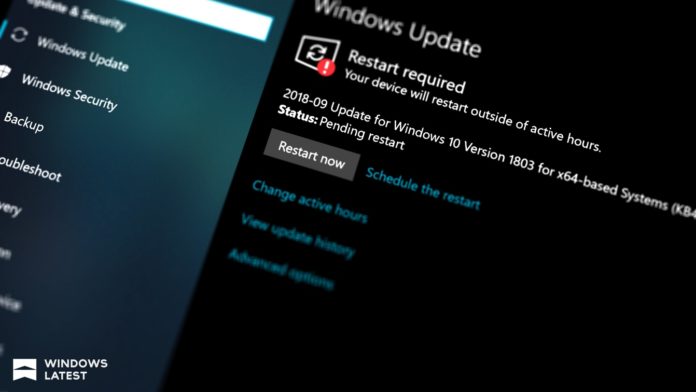 Microsoft has started rolling out another "compatibility update" for Windows 10 May 2020 Update or older. The exact purpose of this update isn't very clear, but Microsoft states that it would make improvements to ease the upgrade experience.
Presumably, this update will prepare for your device for both May 2020 Update and future releases, such as version 20H2.
The update is listed as KB4577588 on Windows Update and is rolling out to some devices right now. This patch is downloaded and installed automatically when Microsoft believes your device is ready.
September 2020 Intel microcode update for Windows 10
On the security front, Microsoft has started rolling out a new batch of microcode updates for Windows 10 which mitigate against the new vulnerability in the processors.
Microsoft says the Intel microcode updates will download and install automatically via Windows Update when necessary and if your device is supported.
Microsoft first released Intel's microcode updates to Windows 10 users back in March 2018, to improve the security for those using Intel hardware. The microcode updates also offered fixes for devices that should have received CPU patches from hardware manufacturers.
If you use Windows 10 version 2004, you'll be getting KB4558130. Likewise, for those still using version 1909 or 1903, they'll be getting KB4497165 instead.
Here's the complete list of the microcode updates for all versions of Windows 10.
KB4494174 for version 1809.
KB4494451 for version 1803.
KB4494452 for version 1709.
KB4494453 for version 1703.
KB4494175 for version 1607.
KB4494454 for other versions of Windows 10.
Obviously, it's good to see these sort of updates pushed forward by Microsoft whenever a new threat pops up. While the security updates are important, Intel's microcode updates have caused stability issues with some older processors in past, including an issue that was plaguing users with Windows reboot issues.
You should install these updates only when they're offered via Windows Update. A forced manual installation is not recommended even if you think your device is compatible.