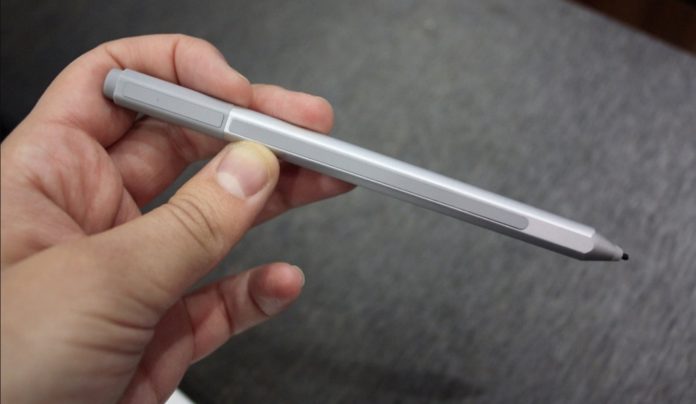 Another Microsoft patent has been spotted, and this time around it's for the Surface Pen, which is a nifty accessory that is designed to improve your experience with your flagship Microsoft hardware.
The patent is titled "TEXTILE COVERING FOR ELECTRONIC DEVICE" and it was published on September 3 by WIPO. The invention is essentially a fabric cover for the Surface Pen that would allow the stylus to stand out. In one example, Microsoft noted that it will cover the surface of the stylus with "fibres woven".
In addition, the fabric will shrink when the tube inside the stylus is heated above a threshold temperature. The patent describes another method where the pen features more structural fibres in its seamless tube, which would encircle at least a portion of the electronic device.
In one example, the seamless tube could also take the form of a cylinder with substantially uniform diameter along its length.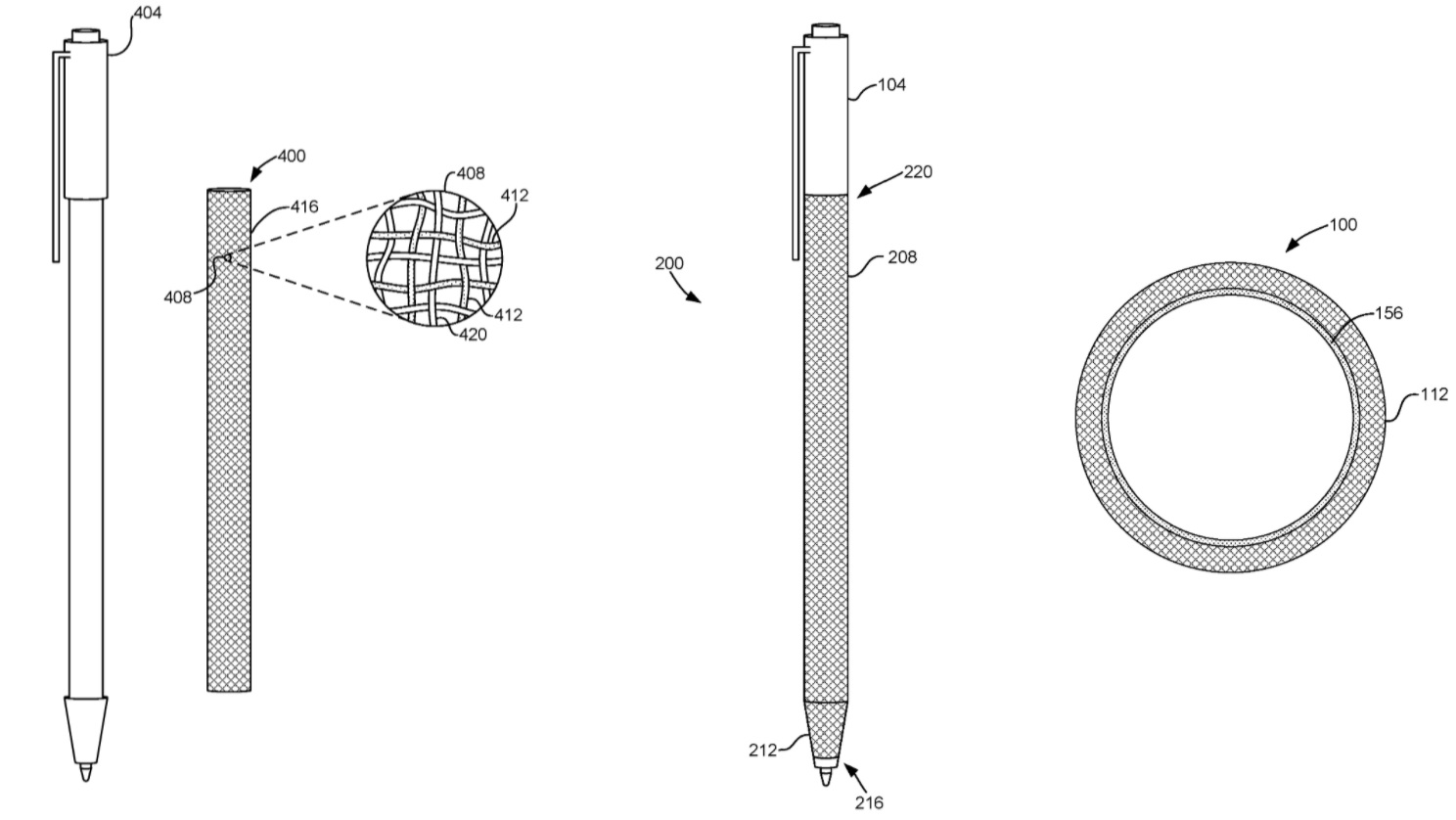 "For example, the above figure shows another example of a textile covering for the pen that comprises a seamless tube including a tapered end that form-fits to a tapered portion of the pen," the patent reads.
Microsoft says its fabric-covered Surface Pen will be visually-appealing and offer a pleasing tactile user interface. The fabric loop has an adhesive stripe, so you could easily stick it to your Surface Go and use it as a pen holder.
The design upgrade plus retained features will make this patented device a considerable improvement over Microsoft's current Surface Pen lineup.
It's important to note that Microsoft already makes a number of high-profile Surface products that feature "Alcantara" fabric, including the Surface Laptop and Surface Pro.
Alcantara is a fabric that is made in Italy and it looks much like suede, which is a type of leather with a napped finish. Alcantara is made of 68 percent Polyester and about 32 percent and polyurethane, but other materials that make the fabric stand out is unknown and confidential.