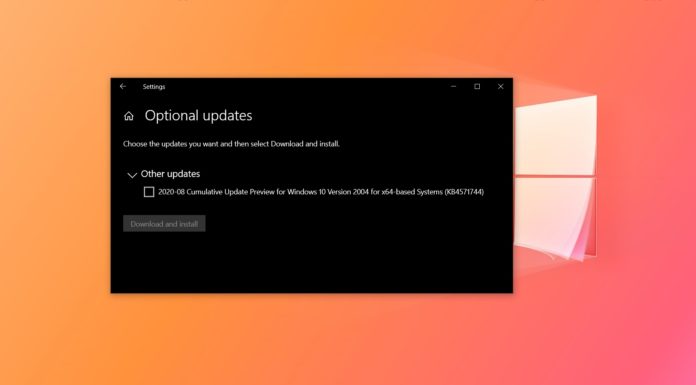 Microsoft has finally started rolling out the delayed optional update for Windows 10 version 2004 with important fixes. As usual, Microsoft has also published the direct download links for Windows 10 KB4571744 offline installers, which is what you should first try if you've installation issues.
Windows 10 KB4571744 is an optional update for testing and validation. Optional updates are intended for testing by IT pros, but consumers can also download it on their production computers. Moreover, these updates are optional so they don't necessarily need to be deployed by users.
This optional patch advances systems to Windows 10 Build 19041.488 and is intended for previewing fixes updates that will be arriving on Tuesday. To install an optional update, head to Windows Updates and click on 'Optional updates' link and select today's update.
Build 19041.488 for Windows 10 was originally supposed to go live on August 18, but for some unknown reasons, Microsoft decided to hold the release of the patch until the first week of September.
Download Links for Windows 10 KB4571744
Windows 10 KB4571744 Direct Download Links: 64-bit and 32-bit (x86).
Windows 10 KB4571744 (Build 19041.488) Full Changelog
Windows 10 Build 19041.488 is a huge update and it comes with a long list of fixes. For example, Microsoft says it has fixed an issue that could prevent users from reducing the size of an app window on some configurations.
Microsoft also noted that it has enabled support for 24-bit Dolby Atmos for Headphones and DTS Headphone: X in Windows 10.
The company has resolved an issue where Windows Update could become unresponsive when checking for updates. Likewise, Microsoft is also fixing an issue that causes File Explorer to stop working when you save raw images and browse their directories.
There are several other improvements bundled in this release, including an improved tablet experience for convertible or hybrid devices, enhanced Windows Hello enrollment page, and fix for an annoying issue that could increase the load time of some apps.
Defragmentation problem fixed
Windows 10 KB4571744 also fixes an alleged issue that could defrag your SSDs too often.
As we reported recently, a bug in Windows 10 May 2020 Update broke the Defrag utility app, which decided to defrag your SSDs little too often, potentially affecting the lifespan of your storage device.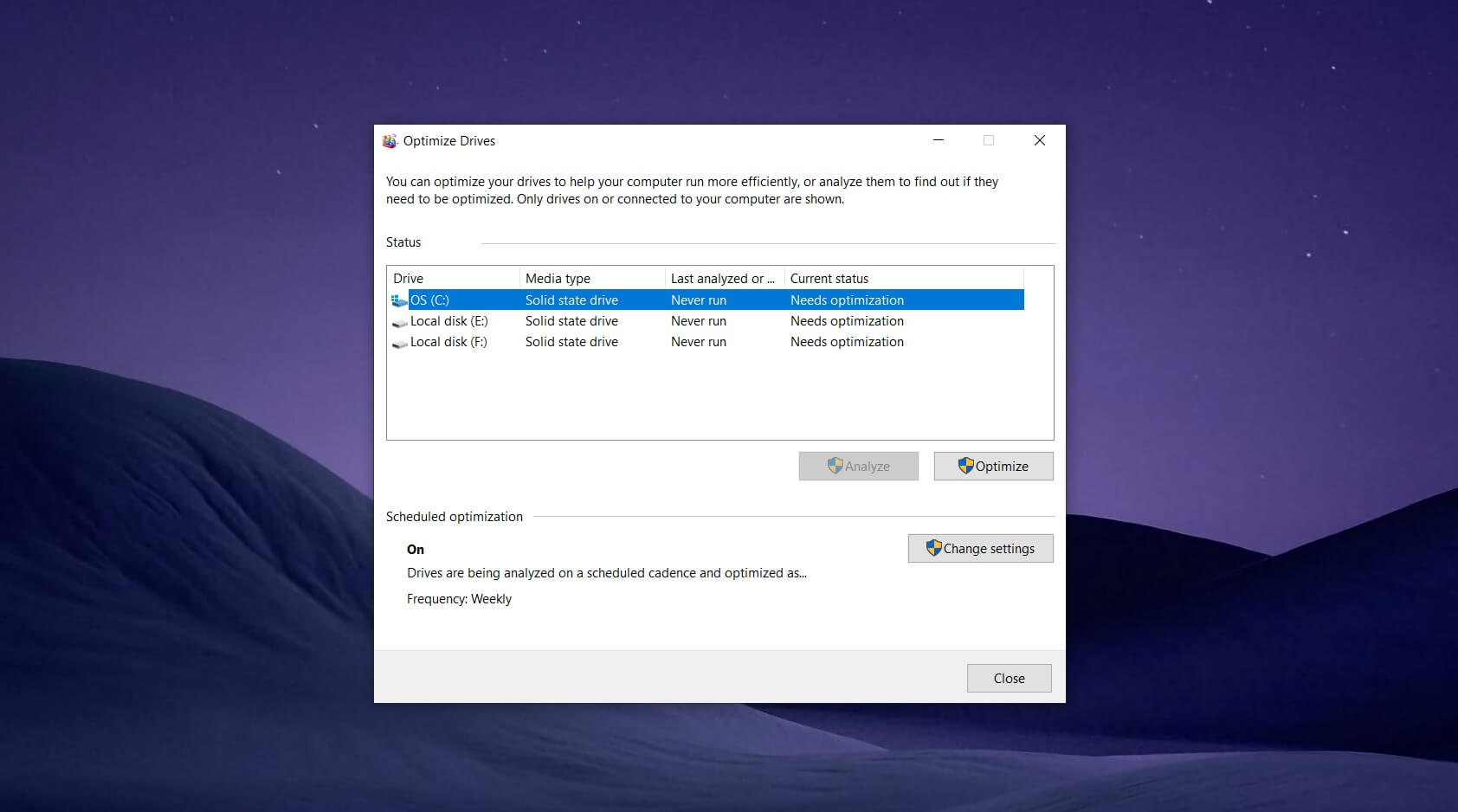 Normally, the app will optimize (defrag) SDDs on a default schedule (once a month) or one set by the user, which improves the performance of the drive. However, after Windows 10 2004 update, Defrag tool can end up optimizing your drives on every reboot, which could significantly shorten the lifespan of SSDs.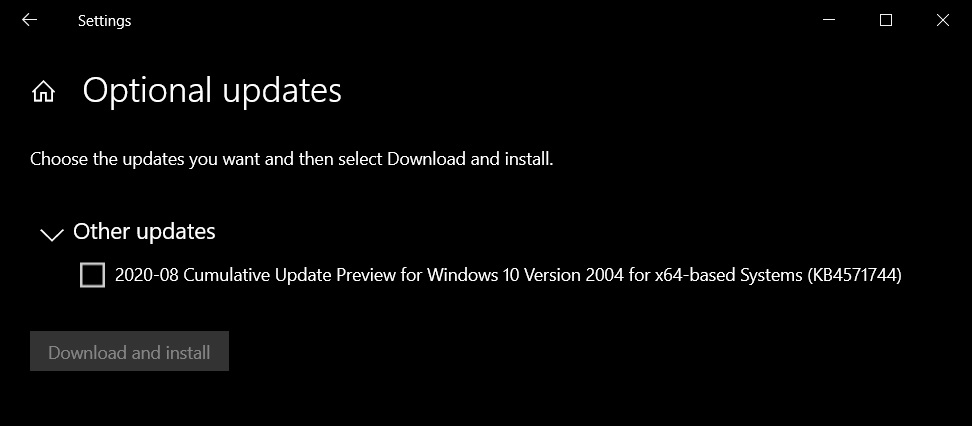 Fortunately, Windows 10 patch addresses both the defrag issue and incorrect reporting bug in Drive Optimize tool.
As we noted above, this is an optional update and it won't install on your device automatically. If you skip it, you'll still get everything that's mentioned here in the next week's Patch Tuesday update.