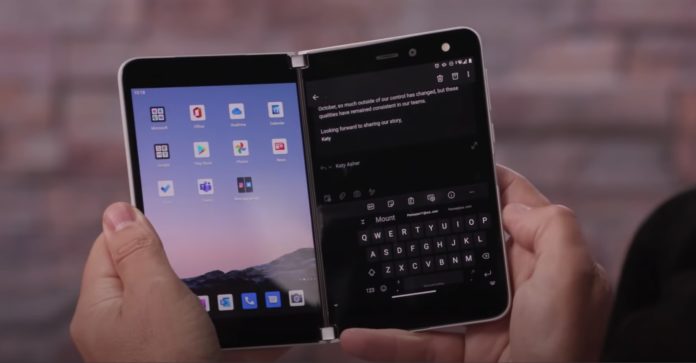 Surface Duo is heading to stores on September 10 and Microsoft employees have been teasing images of the dual-screened phone on Twitter and Instagram. Unlike the foldable phones from the likes of Samsung or Huawei, the Duo does not have a foldable display, but it comes with a thin body.
You'll be wowed by Surface Duo's slim form factor that measures 0.18 inches in thinness and the hardware transforms into an 8.1-inch display when open.
Surface Duo features two separate 5.6-inch AMOLED displays that are connected via a 360-degree hinge. Unlike the first and second-generation Galaxy Fold or Huawei Mate X, Surface Duo is only 4.8mm thick when unfolded or open flat.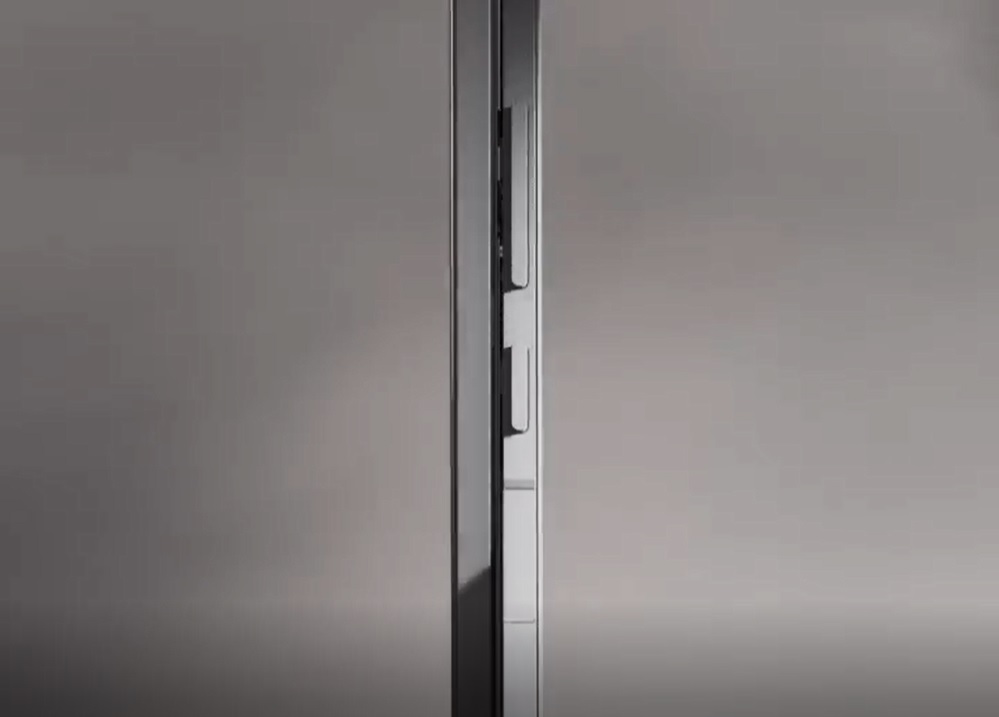 In fact, Surface Duo is also the world's thinnest foldable at 0.18 inches of thickness, which is simply incredible. Microsoft has developed smaller 360-degree hinge, partitioned battery layout, and 56 ultra-thin wires that are only 0.021mm thick.
This is thinner than a hair and unlike your hairs, thin wires inside the dual-screen phone carry power, control signals, and combine the two screens. In a photo embedded below, Microsoft has given us a better look at the thin design of its first Android phone.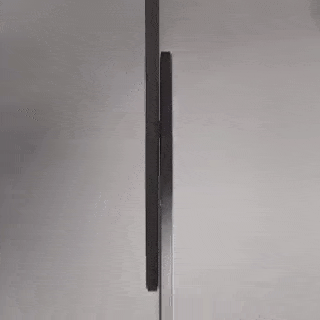 In the above-animated photo, the Surface Duo transforms into a 5.6-inch mobile device from a tablet form factor. The phone is made of Gorilla Glass and the chassis is also fingerprint-resistant.
As we noted above, Surface Duo comes with hair-like thin wires and Microsoft also had to split the motherboard. In addition, a new dual-battery is also included that will power the two screens, which makes it the most innovative mobile device the company has ever launched.
Surface Duo is currently available for $1,299 if you buy it from Best Buy and it features a Snapdragon 855, 6GB of memory, and up to 256GB of storage. The Duo runs Android 10, but it'll be upgraded to Android 11 later this year.