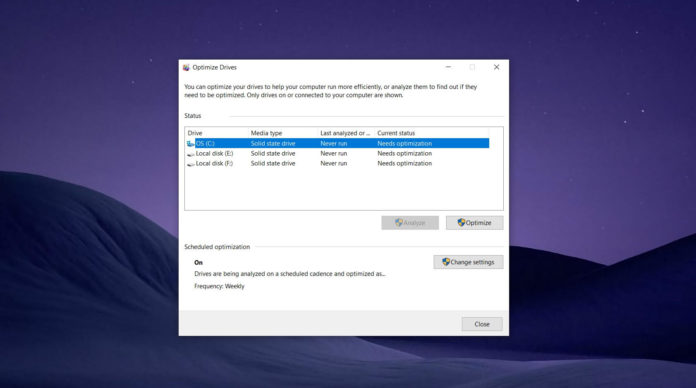 Over time, a drive (both SSD and HDD) can begin to operate with less efficiency. To speed up your drive, Windows 10 allows you to defrag and optimize it using a built-in tool called 'Drive Optimize'.
The Optimize Drives window presents a list of all of the drives in your system that are eligible for optimization. If the disk needs optimization, you'll be able to click on 'Optimize' button and you will see a percentage complete progress indicator somewhere in the Optimize Drives window.
Once done, Windows will tell you that your drive is optimized and running without any problems.
Until May, Windows 10 correctly reported the status of your drives, but with the May 2020 Update (version 2004), Microsoft broke the tool and the Drive Optimizer has been failing to log the status and history of its scans.
Therefore, if you open the tool and check its history, you may see warnings that your drive is due for optimization. In addition, Windows 10 also tried to optimize your SSD drives too often because it was unable to detect the history of the scans.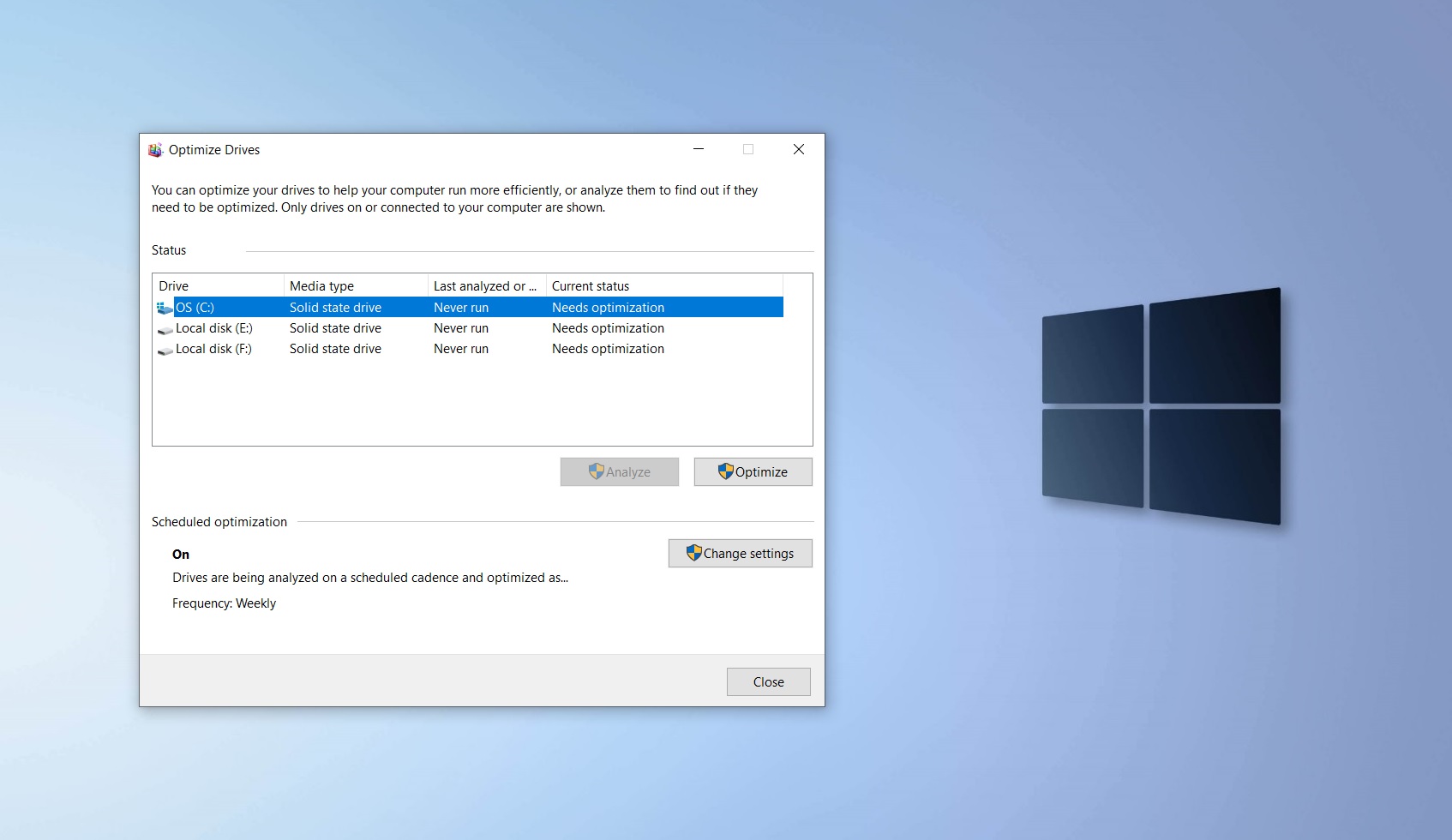 This could happen even when your storage is already optimized.
Earlier this month, Microsoft told us that they were of the problem and a fix is scheduled to arrive with August optional update.
Today, Microsoft has published a new update for testers in the Beta Channel and it includes the fix for the defragmentation tool.
According to the changelog of Build 19042.487, this issue has now been resolved in Windows 10 20H2. After beta testing the patch with Insiders, Microsoft plans to roll out the same update to those with Windows 10 May 2020 Update (2004) later this week or before September 1.
You'll also receive these fixes if you skip the optional update and install the September 2020 Patch Tuesday update instead.