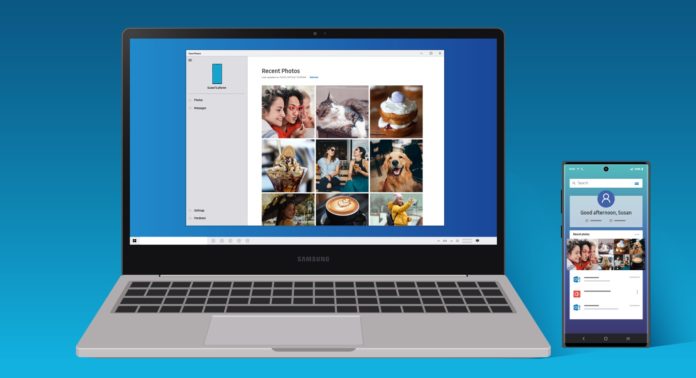 Earlier this month, it was announced that the Windows 10 Your Phone app will allow owners of Samsung handsets and Surface Duo to run Android apps within the operating system.
The Your Phone app currently comes with the most important functions of a phone, including access to your messages, notifications, calls, photos, and you can even view your mobile device's home screen.
The addition of Android apps streaming will make the already useful Your Phone app even better.
While the Your Phone app's functionality is essentially complete, you still need to mix and match the hardware configurations to get the most of Your Phone. For example, this new Android apps streaming feature is currently available for select Samsung phones and upcoming Surface Duo only.
Over the weekend, Microsoft started rolling out the new Your Phone app update with Android apps streaming support to everyone with a supported handset. Non-Insiders can finally get their hands on the new Android apps streaming feature from Microsoft, but there's a catch – you need a supported Samsung phone.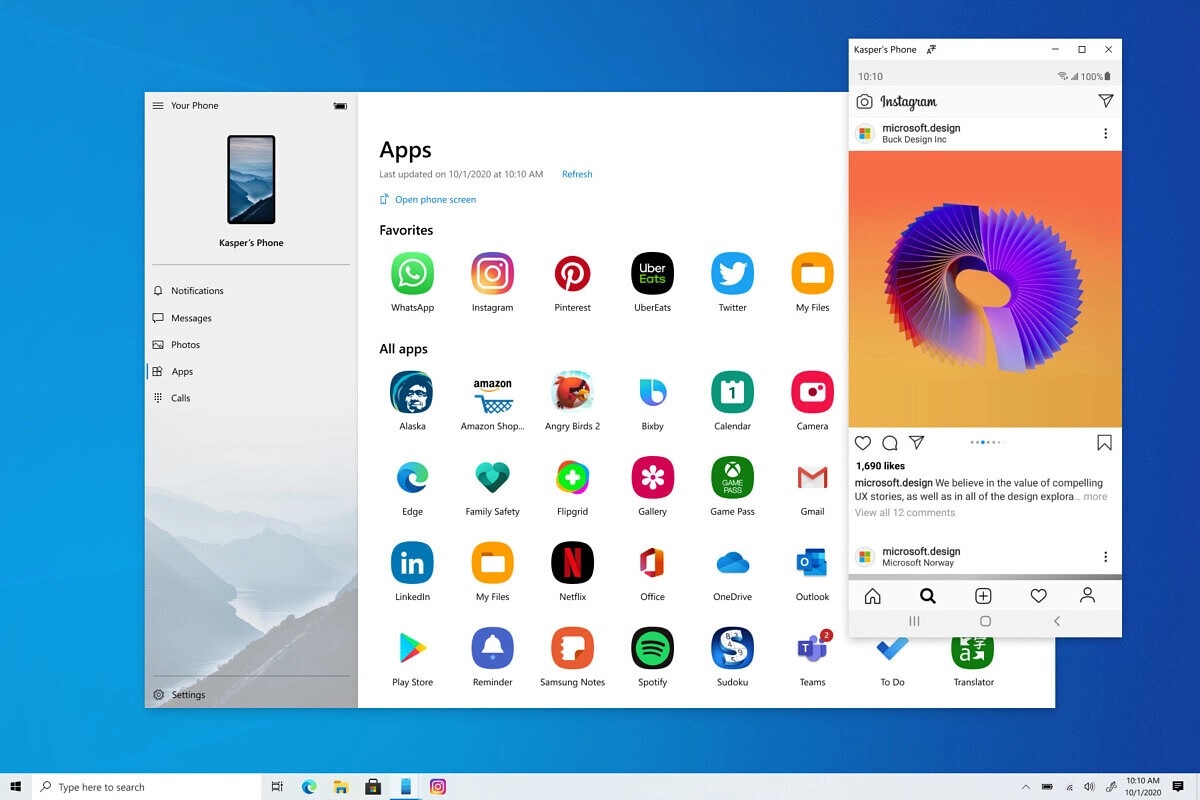 Your Phone's app streaming feature is surprisingly simple and effective, and it's much faster than the other solutions, such as similar emulators.
Microsoft confirmed that the feature is available for the following Samsung phones:
Galaxy Note 9,

Note10, Note10+, Note10 Lite

Galaxy S9, Samsung Galaxy S9+, S10, S10+, Lite
Galaxy S20, Galaxy S20+, Galaxy S20 Ultra.

Galaxy Fold, XCover Pro, ZFlip.

Galaxy A8s.

Galaxy A30s,

A31, A40, A41, A50,

A50s,

A51, A60, A70, A70s.
Galaxy A71, A71 5G, A80, A90s,

A90 5G.
If you have a supported phone, you should definitely try out the apps streaming feature. It's a great tool and it also means that you don't have to take your phone out of your pocket when you want to access Android apps when using your PC.
In addition, the integration also allows users to pin Android apps to the taskbar and Start Menu. You can also access the notifications directly from the Action Center.
It's worth noting that Your Phone app streaming support may come to other smartphones from other manufacturers in future, but there's a catch – the feature currently requires phone makers, such as OnePlus or Google, to work with Microsoft and enable the integration in the phone firmware itself.