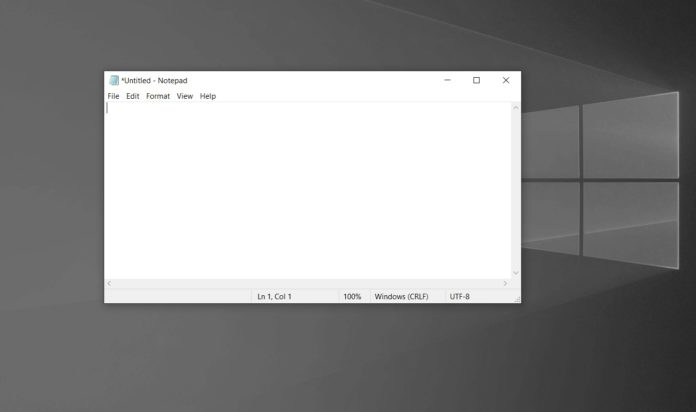 Notepad is still a very popular tool in Windows 10 and in the previous versions of the operating system. As long as Microsoft continues to keep Notepad a simple text editor without a bunch of unnecessary goodies, it is likely to remain popular and default text editor for users.
Last year, Microsoft decided to make Notepad for Windows 10 a separate app that could be updated from the Microsoft Store with features, improvements or fixes.
A Store-updatable Notepad app could have allowed Microsoft to make fixes and updates outside the twice-yearly Windows 10 feature release cycle. In addition, it also meant that users will be able to uninstall Notepad and reinstall it directly from the Microsoft Store.
However, Microsoft last year said it has decided against including the store-updatable version of Notepad in production builds of Windows 10. This move was announced after Microsoft finalized the development of Windows 10 May 2020 Update (version 2004) in December 2019.
"Thank you for all the feedback you provided on the Store version of Notepad. At this time, we've decided not to roll this out to customers," the company said.
We still don't know why Microsoft decided against the store-updatable version of Notepad, but it appears that Microsoft hasn't given up on the idea entirely.
Microsoft is still maintaining the Store version of Notepad with unknown fixes and improvements.
In the first week of August, Microsoft posted the first update for the Store version since February, taking it to version 10.2007.1.0 from version 10.1912.1.0.
At the moment, the system requirements for the Notepad Store version is Windows 10 Build 19541 or higher. Build 19541 or newer is currently available for testers in the Dev Channel of a future Windows 10 feature update.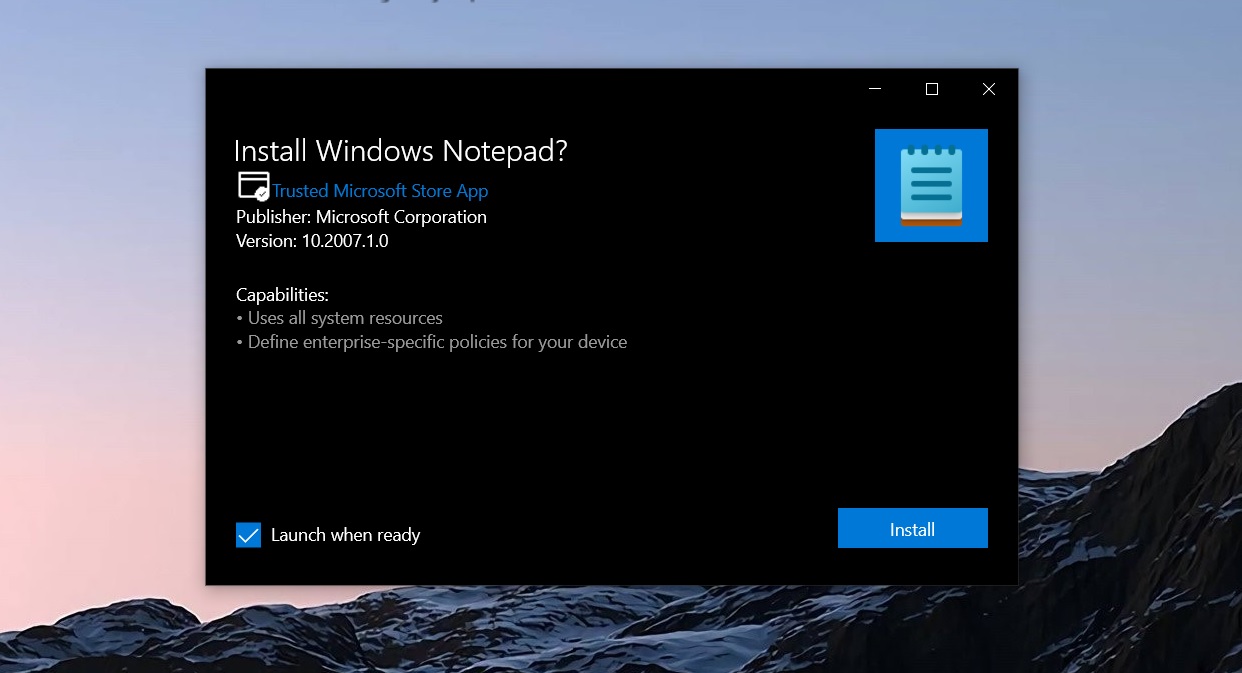 In the preview builds, Notepad has also received a new icon and Microsoft Store listing provides us with an early look at its logo design.
Notepad feature updates
It's worth noting that Notepad has got quite a bit of feature updates in the recent past, such as the support for wrap-around search and an indicator for when there's unsaved content.
Making Notepad store-updatable could be a great step because it means Microsoft will be able to update Notepad without having to wait for major feature updates for Windows.
Microsoft's decision to update the Store version of Notepad again came after the rumours suggested that the company might move to a single feature update per year for Windows 10 starting in 2021.