According to a newly published application, Microsoft has patented a 'multi-functional stylus' for the Surface lineup. This patented Surface Pen could be used to draw or scribble onto the surface of a notebook's palm rest area or it could be used as an in-air mouse and controller.
The patent titled 'Multi-functional stylus' was filed by Microsoft's senior hardware designer and it was published by USPTO on July 23, 2020. Microsoft says optical sensor for the Surface Pen may provide improved mouse functionality and it could be configured to track the movement of the stylus when it is positioned horizontally on a non-touch surface.
This patented stylus also includes additional buttons for right mouse click and left mouse click. In addition, there's a sensing strip that can be used to control scrolling to provide full scrolling experience.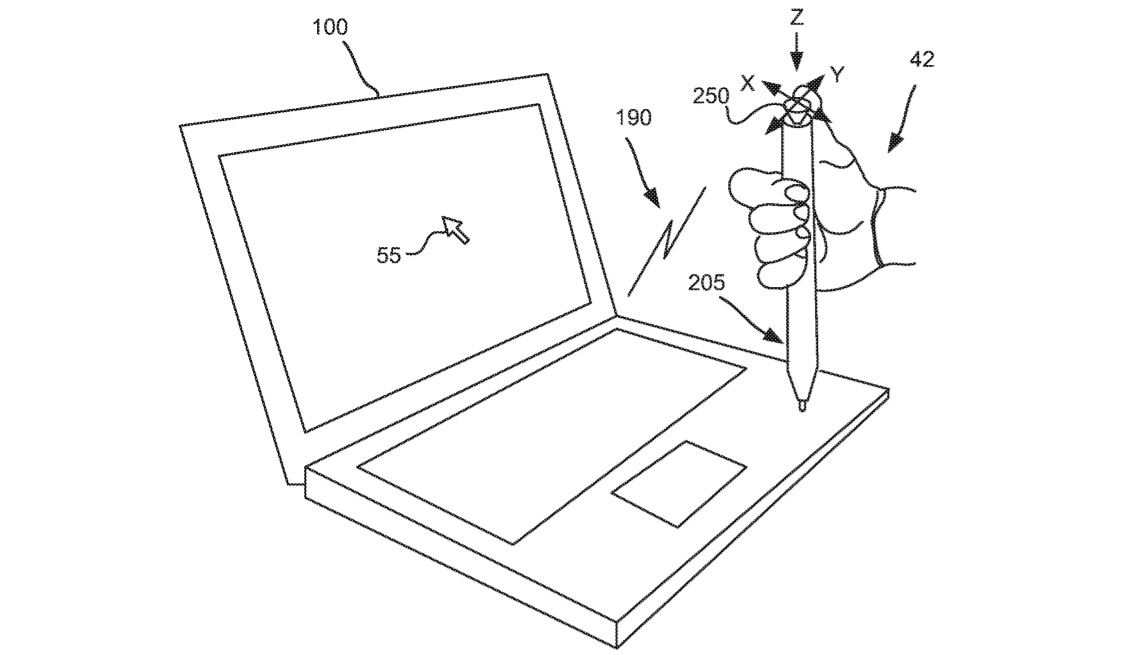 The optical sensor of the stylus will include a LED to detect two-dimensional movement on the surface (palm rest area).
"Optical sensor may be selectively activated by a controller of the stylus, e.g. ASIC and a wakeup command by the controller may initiate activation of the optical sensor," Microsoft noted.
Microsoft believes the optical sensor could also be maintained in sleep mode while the stylus is paired with a touch-screen of a device and one of the buttons may initiate activation of the optical sensor.