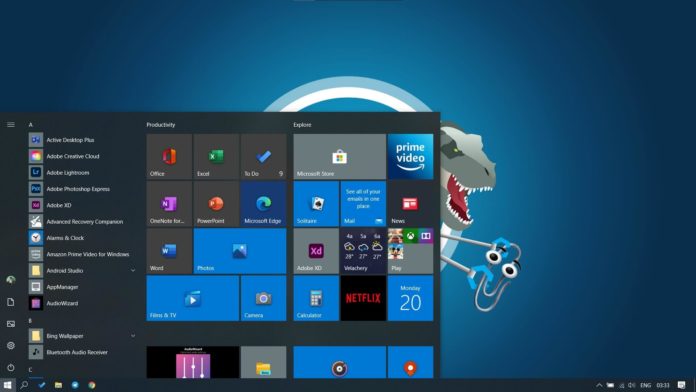 Windows 10 May 2020 Update was recently released to consumers, but unlike some previous feature updates, version 2004 doesn't introduce a bunch of major features.
The feature update includes several useful tweaks to the operating system, such as the option to move Cortana window, reset desktop using Cloud Reset, and an improved interface for 2-in-1 PCs.
Microsoft's next Windows 10 feature update, codenamed 21H1, could be a major release, unlike May 2020 Update. We don't know exactly what it will include and what its official name will be, but it's said to be launching sometime in the spring of 2021.
In this article, we've highlighted every feature that Microsoft is currently testing for Windows 10.
Storage Recommendations
Windows 10 comes with Storage Settings page that allows you to scan the local drives to free up the temporary files, apps, and other data that eats up space.
Beginning with the next Windows 10 feature update, the Storage Settings will provide cleanup recommendations to help you free up space and remove unused apps or files that you probably don't need.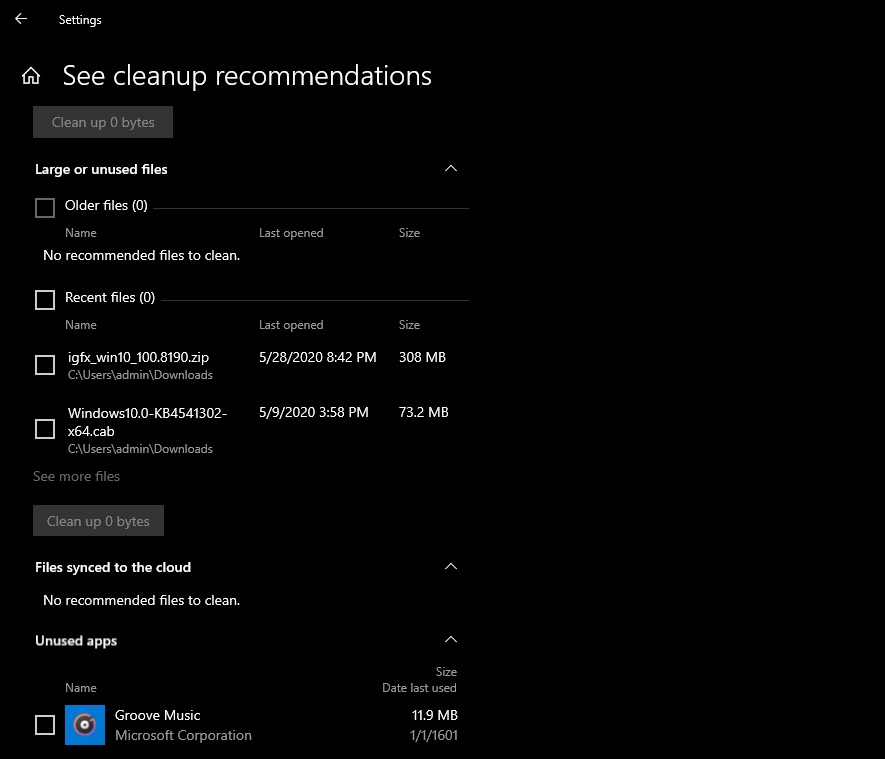 The cleanup tool lists all recommendations on one page, thus making it easier for users to make free space.
As you can see in the above screenshot, cleanup recommendations will be grouped in several categories, including unused apps/files and large files.
Apps & Features
Microsoft is working on an improved Apps & Features page, according to an "AppManager" app allegedly published by Microsoft in the app store.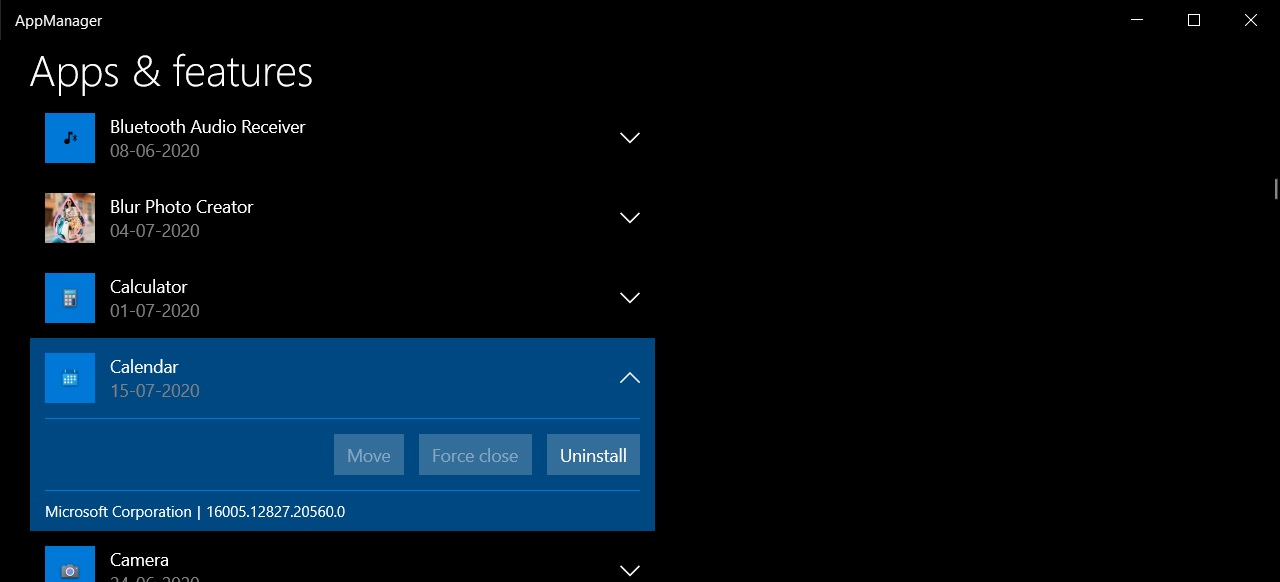 This appears to be an upgrade to the existing Apps & Features page of the Settings app. It looks like Windows 10's Apps & Features page will finally allow users to view the processes running in the background and you'll be able to uninstall apps as well.
Start Menu
Windows 10 is also getting a new Start Menu design next year. Microsoft has recently published a new preview build which showcases the Start Menu with theme-aware tiles.
While the redesigned Start Menu doesn't appear to be a massive change initially, more work is in the pipeline as Microsoft is looking to make the operating system look cleaner and more uniform.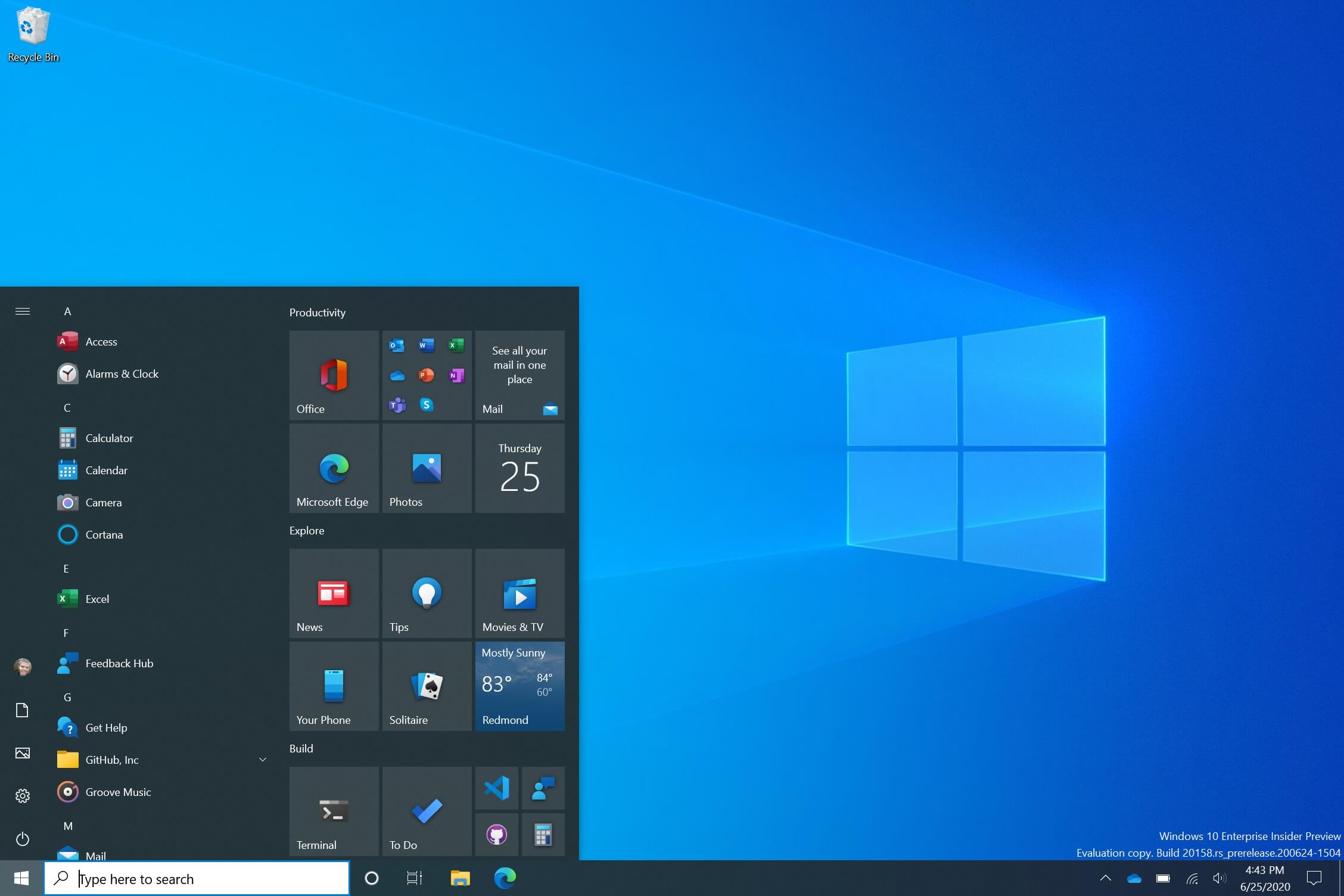 The Live tiles have been updated to become "theme-aware" and they will now carry the same colour background for a uniform appearance. As a result, the colour of your live tiles pinned to the Start Menu matches whether you're running light or dark theme.
You can still apply an accent colour if you wish.
Alt+Tab
Windows 10 preview update also changes the way Alt-Tab works by allowing users to quickly switch between the windows and Microsoft Edge tabs you have open.
Each tab of Microsoft Edge will be displayed separately in the Alt-Tab apps switching screen. If you've got a few tabs open, you'll be able to switch between tabs and apps using Alt+Tab keyboard shortcut.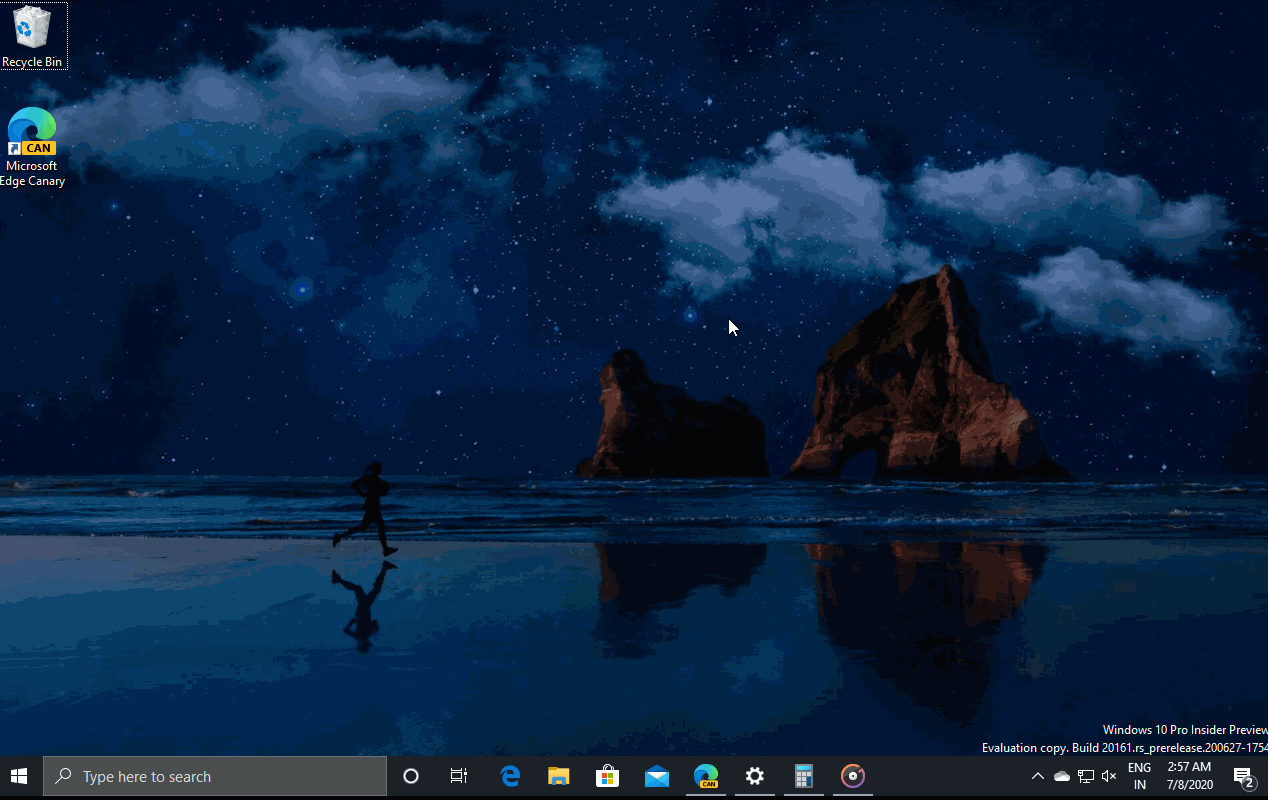 Microsoft says it has included the option to disable the new Alt-Tab experience for those who have a lot of tabs open.
Other tweaks
Microsoft is planning to bring Settings and Control Panel "closer". As part of its new plan, the tech giant is updating the Settings app to include options from the Control Panel and classic flyout menus.
Microsoft is also updating Settings > System > Sound > Manage sound devices to let you know which device is the default. You can click on the sound device to set it as "default".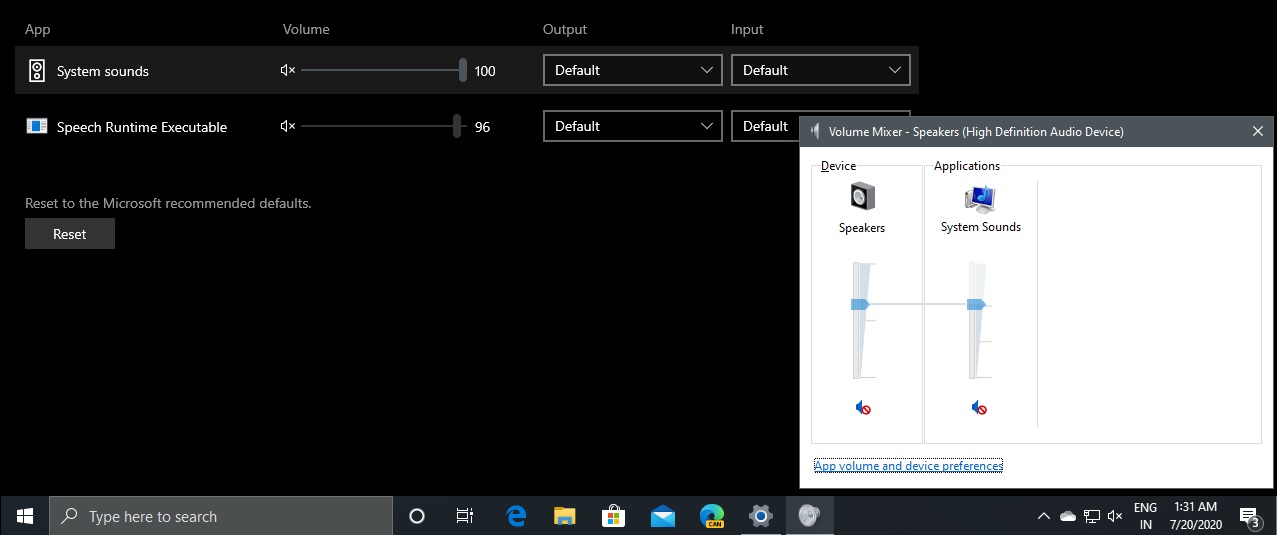 The classic volume mixer has been updated to include a link to the modern audio settings, which you can use to configure the audio experience.
There are plans to streamline the Settings experience across the operating system before removing any pages of the Control Panel.
Rumoured features
Here's a list of unconfirmed and rumoured features:
Modern volume flyout
Overhauled volume flyout was recently spotted again in the latest preview build of Windows 10. Microsoft is believed to be working on a new media playback controls for the flyout which pops up from the taskbar whenever you click on the sound icon.
The above screenshot shows off the updated flyout and it no longer looks outdated. It also fits in much better with Windows 10's Fluent look, thanks to the translucent effect around the shell.
It can provide controls to skip tracks, play or pause a track, and you can also view the album information when available.
The new flyout is also integrated with the likes of Spotify, Netflix, Groove Music, and YouTube in Edge or Chrome.
Disk Management
Microsoft also appears to be working on a modern Disk Management or Partition Tool for Windows 10.
References to "Modern_Disk_Management_Link" are still present in the most recent preview build of Windows 10, which suggest that the tech giant is internally working on a modern partition management tool.
Windows 10X-like faster Windows Updates
According to reports, Microsoft is said to be working on Windows 10X-like Windows Update experience for Windows 10 where the updates will take place in the background and operate a bit differently than the traditional. As a result, Windows updates will install faster and require fewer reboots.