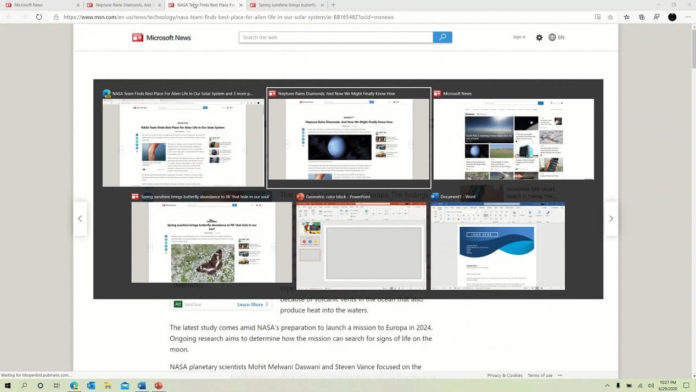 I don't know about you but I regularly use the default Windows app switcher, which you can access by pressing Alt + Tab. On Windows 10, when you press Alt + Tab keyboard shortcut, you'll open app/task switcher and you can move through the windows of the apps with arrow keys or your mouse.
If you master Alt + Tab shortcut, you can easily switch back and forth between the two most recent apps. For example, you can press and hold the Shift key and use the Tab key to navigate.
Currently, Alt + Tab can't help you find browser tabs you had open in one of your windows, but according to Microsoft, this is going to change in the next version of Windows 10.
Microsoft has confirmed that it will be soon possible to Alt-Tab between apps and Microsoft Edge tabs. In Windows 10 Build 20161, Microsoft has updated the default behaviour of Alt + Tab to include Microsoft Edge tabs (Chromium version).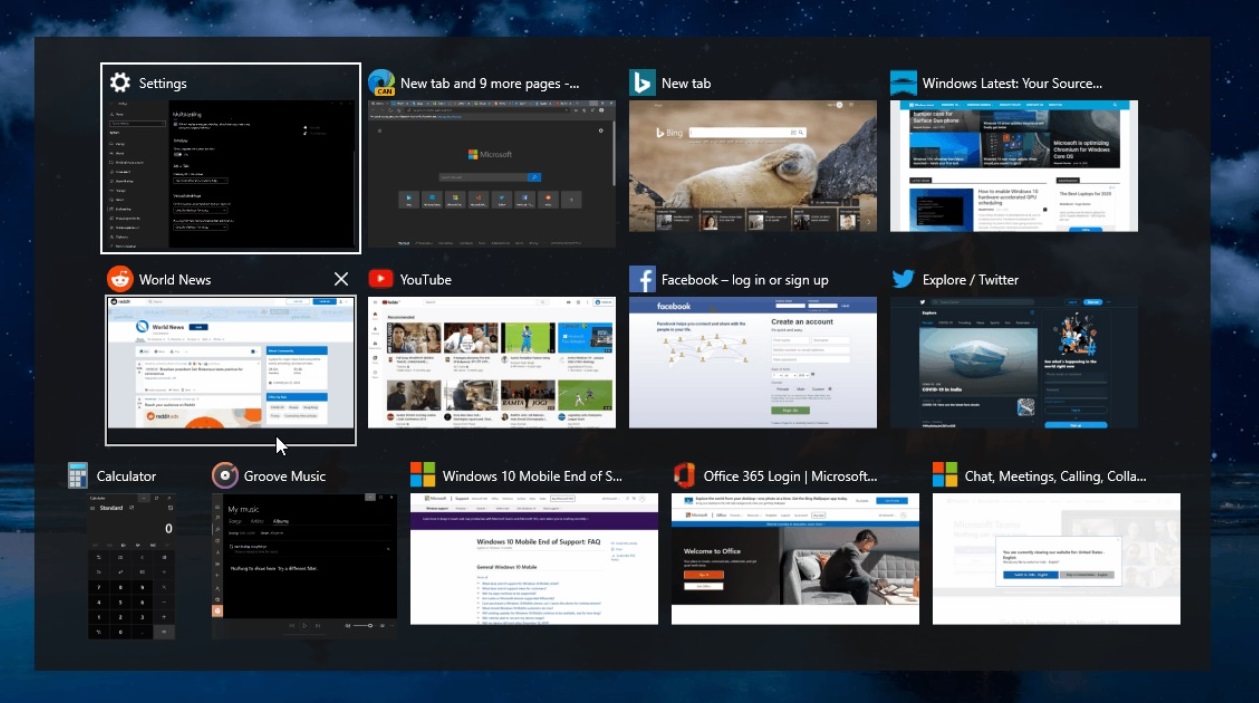 Microsoft Edge and Alt-Tab integration could provide a more natural workflow, but the new Alt-Tab switcher will get a little overcrowded when you open too many tabs and app windows.
Fortunately, Microsoft will allow you to customize the experience and you can select the following options from Settings:
Open windows and all tabs in Edge
Open windows and 5 most recent tabs in Edge
Open windows and 3 most recent tabs in Edge
Open windows only.
In my installation of Windows 10 Insider Preview Update, the Alt-Tab was set to display all tabs of Edge in Alt-Tab screen by default.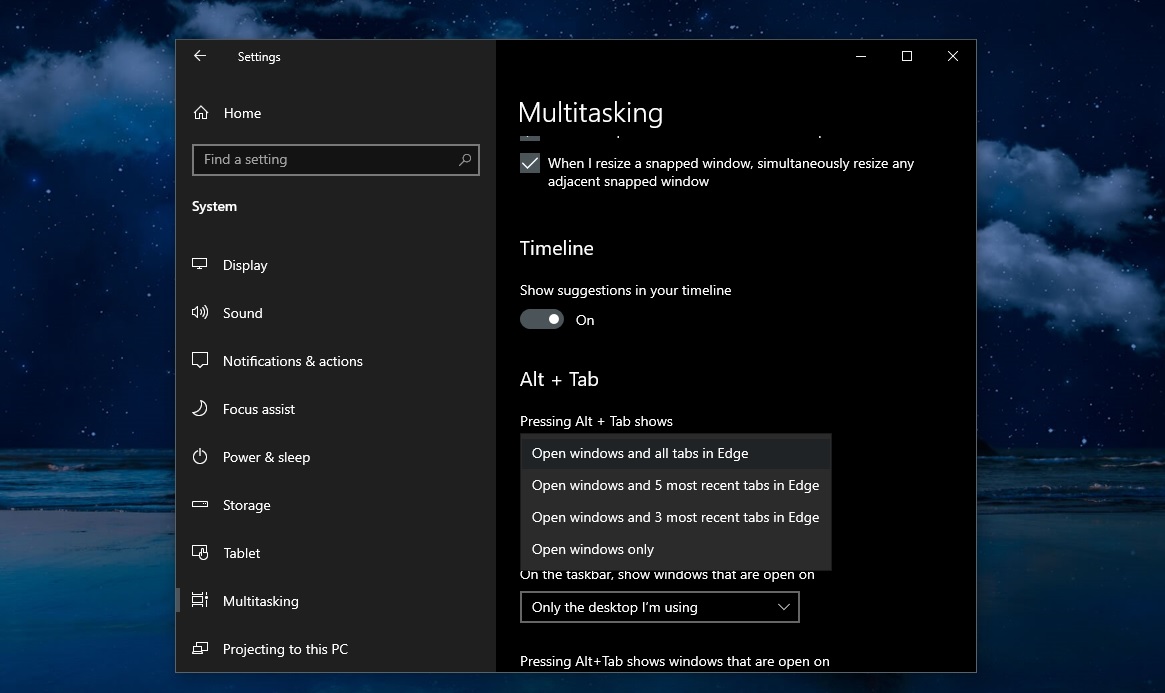 As you can see in the GIF below, Edge browser tabs are mixed with apps that you accessed recently. You can navigate between the apps and browser tabs using the "Tab" key or you can also press Alt+Shift+Tab to move through the windows in reverse.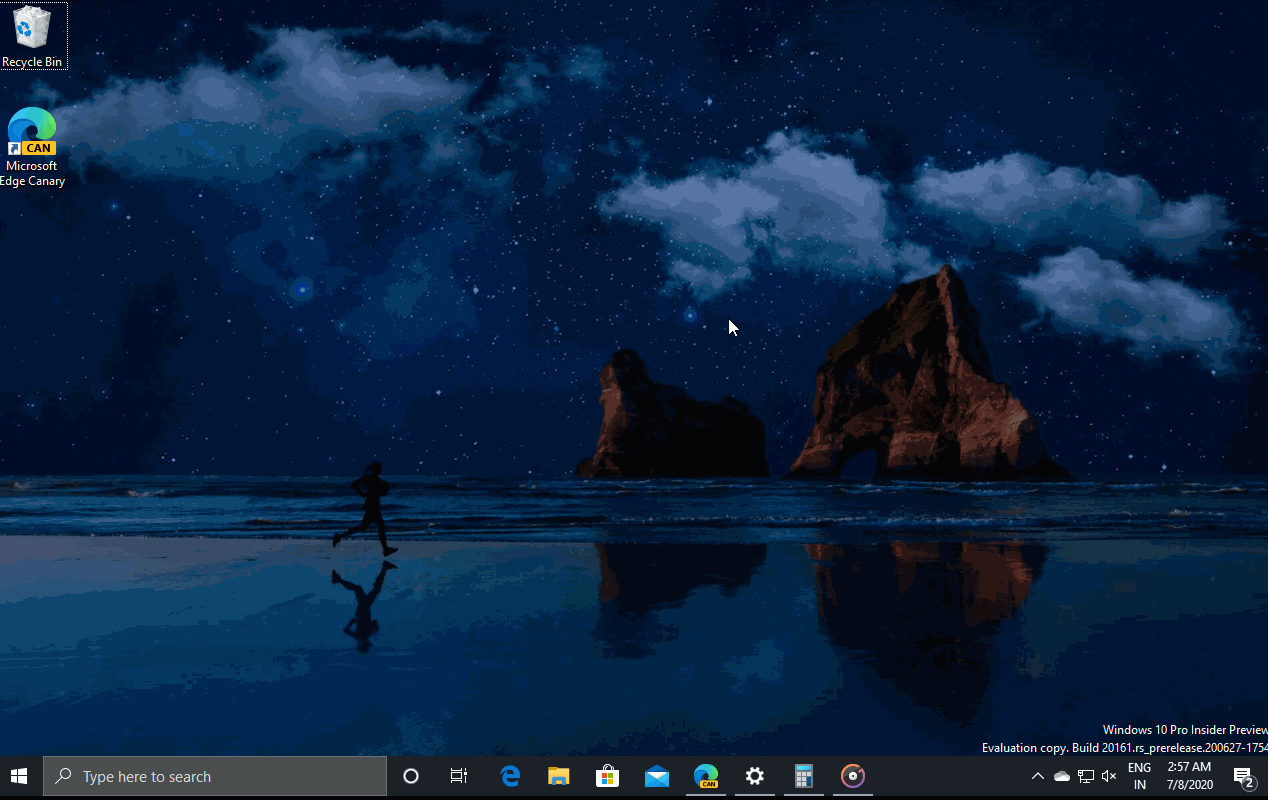 It's also worth noting that Microsoft has only talked about its own Edge browser and it's not yet clear whether the feature will only work with Edge.
In theory, Edge is based on Chromium, which also powers Google Chrome, so the new Alt-Tab experience should also support Chrome when it comes out of the beta.
What do you think about the upcoming Alt-Tab experience on Windows 10? Let us know in the comments below.