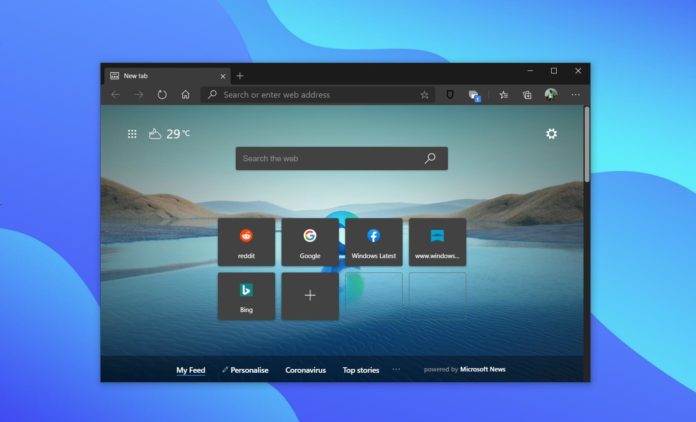 Microsoft's Fluent Design System is available in all core apps on Windows 10, but we haven't really seen what the Edge team has planned for the Fluent Design in the Chromium-based version. Since Microsoft is still investing in Fluent Design, it would make sense for it to come to Chromium Edge too.
The classic Microsoft Edge may have lagged in terms of compatibility and features, but it was one of the best-looking web browsers, thanks to its adoption of the Fluent Design System.
The UI of the Chromium Edge is very similar to Google Chrome. If you're a Chrome user coming over to the new Microsoft Edge, you'll find the interface familiar and your settings or imported data in the exact same places they would be in Chrome.
If you switch from old Edge to new Edge, you'll still find a lot of new features, but there are several old Edge features that aren't yet here, which includes the transparency effect of the Fluent Design.
Microsoft has now confirmed that the Fluent Design's transparency effect isn't the number one priority for the development, but it might happen in future when Microsoft feels it's needed based on the feedback from the users.
"There are other design investments on our roadmap to continue aligning with the broader Fluent direction, such as updating icons and illustrations across the product," Microsoft said.
According to Microsoft, the current look of Chromium Edge is aligned with the current direction Fluent Design System is going, which includes the "rounded corners across objects and controls".
Microsoft Edge doesn't come with the traditional transparency effect since it is not a pivotal focus in the latest Fluent designs.
Microsoft Edge's UI won't receive a major overhaul anytime soon, but Microsoft will keep adding exclusive features to Edge.