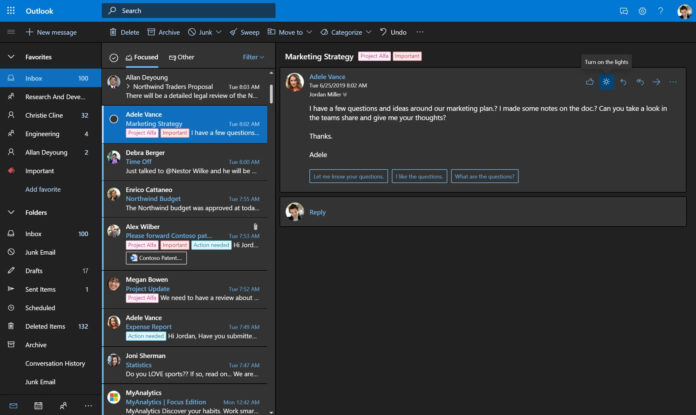 Yet another software update fail has been unleashed by Microsoft, and this time it appears that the updates have ended up breaking Outlook with 0xc0000005 error. According to reports, Outlook for Windows crashes immediately with exception code 0xc0000005, but there's a workaround.
The problem appears to stem from recent Microsoft Office update and the company has already acknowledged the reports in Admin Center.
"Microsoft Outlook is currently experiencing problems opening after a recent software update. Microsoft is working to resolve the issue. Those affected can try Outlook Online as an alternative," Microsoft said. "Additional details can be found in the admin center under EX218604," the company added.
"Exception code: 0xc0000005, Fault offset: 0x000474b2, Faulting process id: 0x4cf0", the error message reads.
Frustratingly, there doesn't appear to be an official just yet, though you could try uninstalling the update manually and revert back to an older version of Outlook to fix exception code: 0xc0000005 crashes.
How to fix Microsoft Outlook error 0xc0000005
If Microsoft Outlook is crashing for you with error 0xc0000005 on Windows, follow these steps to fix it:
Open Windows Search.
Type 'Command Prompt' and run it with administrator privilege.
In the command line, simply type cd "\Program Files\Common Files\microsoft shared\ClickToRun"
Press enter and Command Prompt will open "ClickToRun" folder of Office.
Type officec2rclient.exe /update user updatetoversion=16.0.12827.20470 and press enter.
Close Command Prompt.
The above command will roll back recent Outlook update and revert back your Outlook for Windows to version 16.0.12827.20470.
If you don't want to uninstall the recent updates or Outlook still won't open after applying the aforementioned steps, you can try opening it in safe mode:
Press Win+R to open Run.
In Run dialog, type "Outlook.exe /safe"
Click OK and Outlook will launch in safe mode.
You can also run Outlook in Safe mode by holding Ctrl when you launch the app.
Microsoft believes that a recently deployed update could be the source of this issue. For now, Microsoft is recommending users to use Outlook on the web or mobile clients for Android and iOS.
Microsoft claims it is working on developing a fix as soon as possible and server-side or standalone patch could be made available via traditional update channels soon.
Update 1: Microsoft says a fix has already been published and is rolling out to users worldwide, but it will take time to propagate around the world.