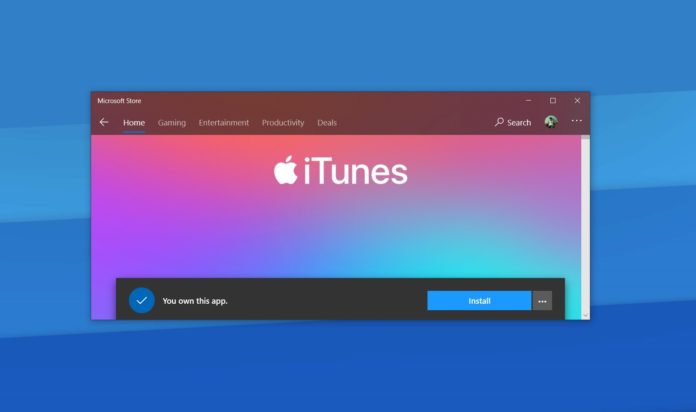 Last year, Apple clarified that iTunes for Windows will remain available to users and it won't be broken down into separate apps on Microsoft's desktop platform for the foreseeable future.
According to a rumour and job listing, Apple is seeking another senior software engineer to work on Windows media apps, suggesting that Apple Music, iTunes successor or a new app could be in the works for Microsoft's Windows 10.
The job ad was posted on July 9, 2020, and a similar job position was offered last year as well. The job post doesn't give too much away, but it suggests that Apple remains committed to building the next generation of media apps for Windows, especially after the surge in PC shipments and Amazon's Prime app for Windows 10.
"The Media Apps team is looking for a creative Senior Software Engineer to work on the next generation of media apps for Windows. You will help build innovative features that will delight millions of customers around the world," the job posting reads.
Apple also noted that "experience with UWP is a big plus", which appears to suggest that Apple's next app for Windows 10 will be based on UWP principles with support for multiple form factors and modern user interface.
It's likely that Apple's next app will make its way onto Xbox One consoles if it is based on Microsoft's UWP concept.
Last month, Amazon Prime Video fully-featured client built for Windows 10 was also published on the Microsoft Store. The Amazon Prime Video UWP app for Windows 10 offers a familiar experience for those used to viewing Amazon in a browser, and it also gives access to offline streaming.
It's worth noting that a reliable Microsoft watcher ALumia has also revealed that a new Apple app is heading to the Microsoft Store for Windows 10, fuelling speculation that Apple is definitely working on another app for Windows 10.