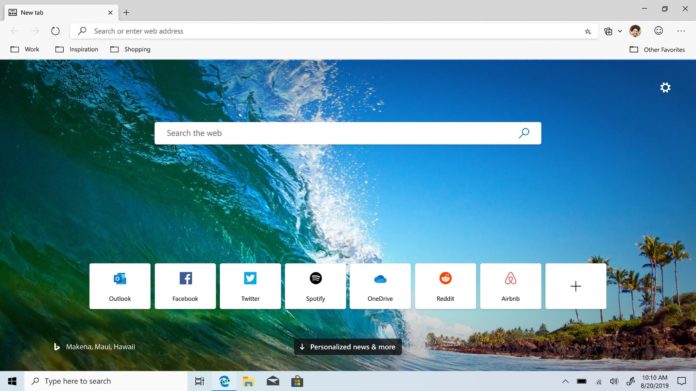 The era of the traditional Microsoft Edge will come to an end for consumers and businesses in the coming months. In January, Microsoft announced that Chromium Edge will replace the classic Edge, which uses Microsoft's own EdgeHTML to render pages, and Microsoft recently started rolling out the new browser to Windows 10 PCs.
Microsoft has confirmed that the new Edge browser is now being made more broadly available through Windows Update on Windows 10 as part of the company's planned replacement strategy for Edge outlined earlier this year.
In addition to consumers, Microsoft says it will begin pushing the Chromium Edge to education and business devices on July 30.
Consumer, education and businesses that are running Windows 10 will be automatically updated to the Chromium-based Microsoft Edge. If your PC is joined to an Active Directory, Azure Active Directory domain, or managed by Windows Update for Business (WUfB) and Windows Server Update Services (WSUS)—then it will be excluded from the upgrade.
It also appears that Microsoft has started pushing the browser to more consumers via Windows Update and the rollout is expected to expand in the near future. Microsoft previously confirmed that new Edge is being made available to all supported versions of Windows 10, including version 1803.
It's worth noting that the browser is more widely available for older versions of Windows 10 such as version 1803 and 1809. The update may not show up in Windows 10 version 1903, 1909 or 2004 for everyone due to the staged rollout approach.
For businesses, Microsoft has also developed a Blocker Toolkit to prevent automatic delivery of the new Edge. Consumers, however, won't have a choice, according to Microsoft's official documentation.
If you don't see the Edge update in Windows Update, you can always download and install it manually.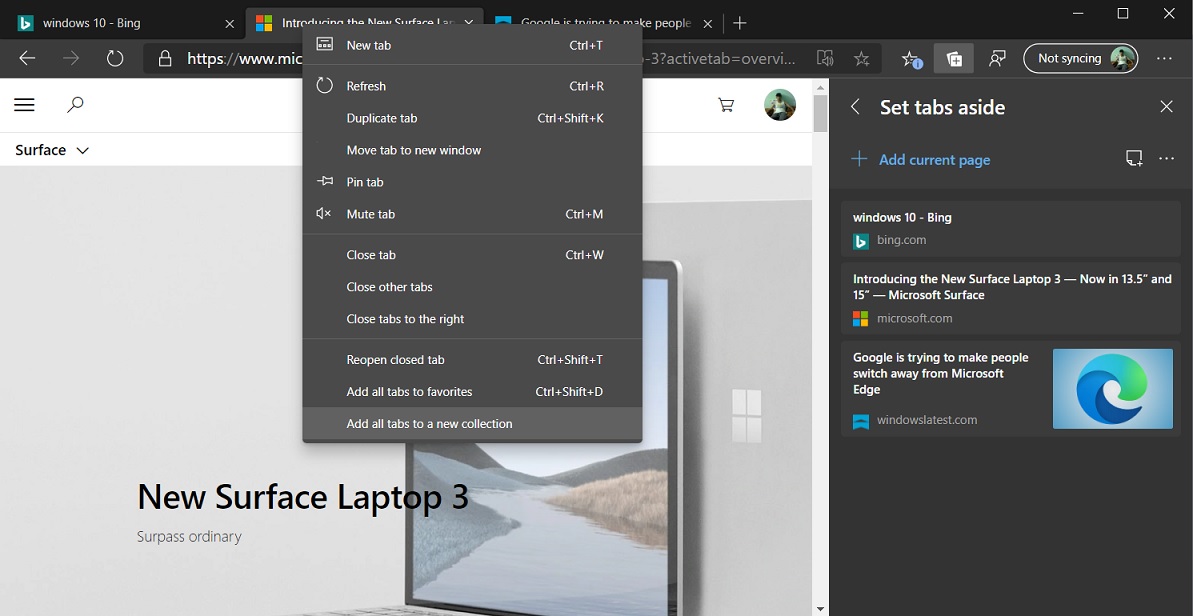 At first glance, the new Edge may just look like Chrome, but there are several under-the-hood changes that make Edge a browser that could rival Google's Chrome.
For example, Microsoft has made an effort to keep the new Edge's memory and battery consumption down. Microsoft has also enabled support for 4K Netflix streaming. Chrome, on the other hand, is lagging behind as Google is still working on support for reduced battery and memory consumption, and improved accessibility tools for Chrome.