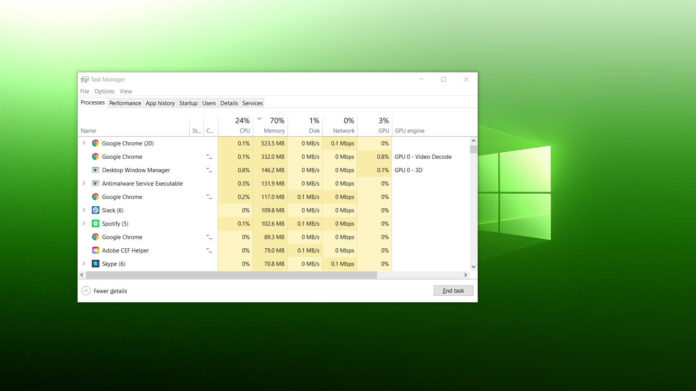 Google Chrome, which is based on the open-source Chromium platform, offers a fantastic set of features but it does eat up a lot of RAM. Chrome runs a shocking number of memory-hogging processes for each tab, extension and other activities. In 2018, Chrome started using more RAM after fixes for Spectre security were developed.
It's still normal for Google Chrome to gobble up multiple gigabytes of RAM in Windows 10, but a new feature will finally curb Chrome's gluttony, and we know that it will work well because Microsoft is already using it and the Edge has seen improvements in the browser's memory footprint.
Windows 10 May 2020 Update (version 2004) introduces a new memory management feature called 'SegmentHeap' for Win32 apps such as Chrome, Edge and Firefox. The feature is available for developers and companies can opt into SegmentHeap method to lower the RAM usage of their apps.
Earlier this month, Google confirmed that it plans to use SegmentHeap to resolve Chrome's memory hogging problems. Today, Google announced that it has finally enabled support for the feature in the latest version of Chrome Canary for Windows 10.
In Chrome Canary version 85.0.4182.0, segment heap improvements are now available.
"This change made it into today's Chrome canary (Version 85.0.4182.0 (Official Build) canary (64-bit). I can confirm that the segment heap is enabled," wrote Bruce Dawson, a Google Chrome programmer.
Microsoft's Chromium Edge with SegmentHeap support has been rolled out to almost all Windows 10 users in the recent May 2020 update, and Microsoft says it has seen a 27 percent drop in the browser's memory usage.
Google is in the second phase of adding this feature to Chrome and it might appear in the Beta channel soon. It will take a few months before the SegmentHeap support arrives in the Stable channel of Google Chrome, but remember that you'll need Windows 10 version 2004 or newer to see any improvement.