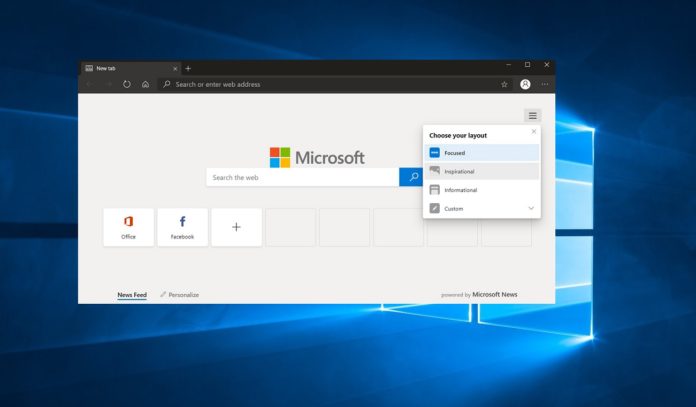 Earlier this year, Microsoft switched Edge browser to Chromium, which also powers Google Chrome, Brave and other browsers.
Microsoft is actively working with rival Google on open-source Chromium project and the company has already addressed rough areas in Google Chrome, including battery consumption, accessibility tools, and developer tools.
With Microsoft kicking off the rollout of its Chromium-based Edge browser to users via Windows Update, new details have now emerged about how the company is collaborating with Google to optimize CPU usage and other areas of scrolling.
CPU optimization
Microsoft has finally started working on changes that will eventually improve the performance of Chrome on Windows 10.
In a bug post, Microsoft noted that Google Chrome runs a code to determine whether Chrome.exe is pinned to the taskbar.
This code check consumes up to 300ms of CPU after 45s of Chrome's startup, which isn't significant or noticeable on most configurations, but Microsoft's Eric Lawrence believes that fixing minor issues could eventually improve performance of the browser.
In a commit, Microsoft noted that it plans to implement a change that will address CPU usage caused by taskbar check.
"Prior to this change, a separate utility process was created to enumerate shortcuts in the pinned shortcuts folders and would enumerate all of the shell verbs on the shortcut to see if Unpin from taskbar was included," Microsoft noted.
Microsoft also added that this extra step is unnecessary since simply having the shortcut in the Taskbar directory should be enough. Microsoft's fix will remove the code that enumerates the shell verbs and runs the code in the browser process instead of a separate utility process.
This unnecessary line of code is also expensive when first or third-party antivirus software checks the code execution.
Overscroll bounce
Overscroll bounce effect, which is a signal to the user that they've reached the end of a page while scrolling, is also rolling out to Chrome Canary.
This effect is also known as "rubber banding" and Microsoft says 71% of the participants in user case studies have expressed a preference for the scrolling effect.
Microsoft's proposal has already been merged into Chromium and the feature has landed in Chrome Canary builds.
Percent-based scrolling
In addition, Microsoft has implemented improved present-based scrolling that uses scroller height to compute scroll deltas in Chromium on Windows 10.
According to Microsoft, this feature should make it much easier to navigate some webpages, including the webpages with smaller scrollers.