Hardware-accelerated scheduling support for GPU was recently added to Windows 10 with May 2020 Update and Windows Display Driver Model (WDDM 2.7).
Hardware acceleration is a technical term used to describe tasks being offloaded to specific hardware. As the name suggests, Windows 10's new feature allows both integrated and dedicated GPUs to more directly manage their VRAM (Video RAM), which holds pixels and other information on a monitor.
Windows 10 already passes most of the graphical intensive tasks within the apps such as Google Chrome to the GPU.
On the other hand, hardware-accelerated GPU scheduling (HAGS) will pass memory management control from the software to the GPU, which in turn should allow the GPUs to better manage their VRAM and free up the CPU a little to improve graphics responsiveness and performance.
Earlier this month, Nvidia released new drivers adding support for hardware-accelerated GPU scheduling Microsoft introduced with the Windows 10 May 2020 update. Following last week's Nvidia driver release, AMD and Intel have shared more details.
Over the weekend, AMD published its driver version 20.5.1 Beta with Graphics Hardware Scheduling. For now, the driver offers support for Windows 10's new feature on two products—Radeon 5700 series and 5600 series. Support for Ryzen, Vega and even Navi 14 5500 series is currently absent.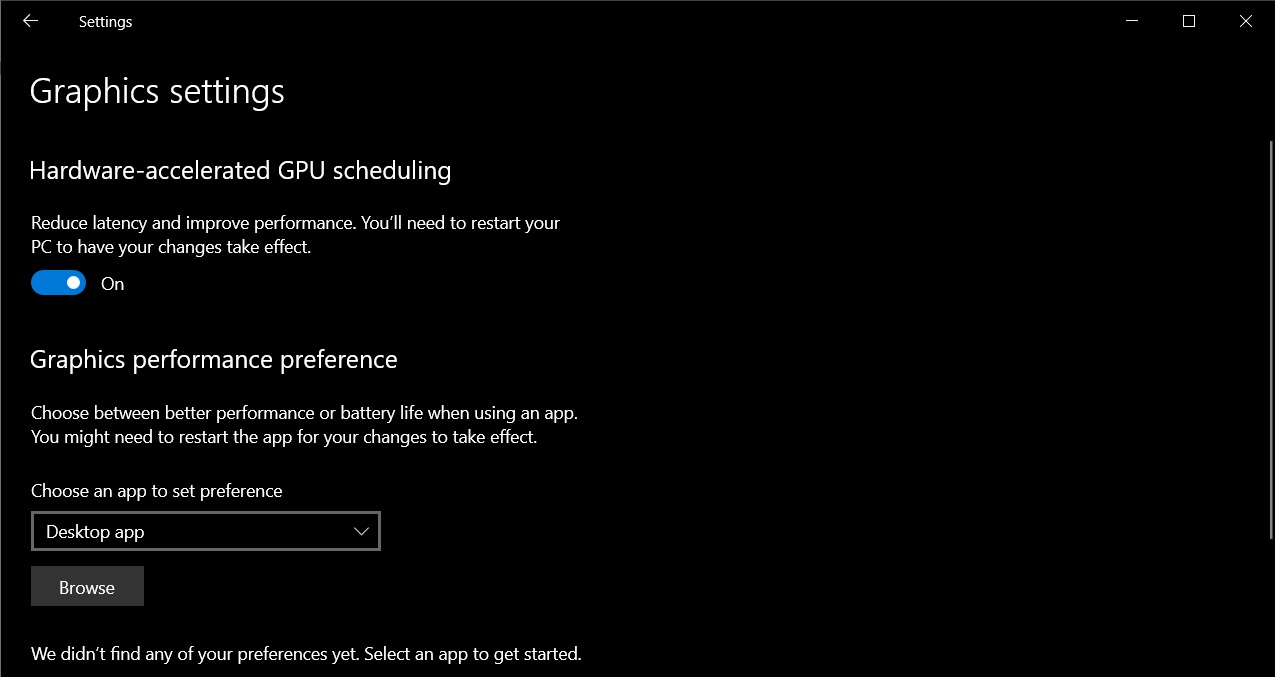 If you have the supported version of the driver installed, you should be able to enable the feature by heading to Settings > System > Display > Graphics settings.
On the other hand, Intel has quietly published new documentation to confirm that support for hardware-accelerated GPU scheduling (HAGS) will be included in a future release of their WDDM 2.7-based drivers.
"At the same time, WDDM 2.7 introduced a new feature named Hardware-accelerated GPU scheduling. This feature is currently not supported by the latest Intel DCH drivers [but] Intel is looking to include support for this feature in future driver releases," the chipmaker noted.
It's likely that most of the Intel's integrated GPUs will support the feature, but don't expect anything too significant here and some users have also discovered that game performance can be negatively impacted when the feature is enabled.