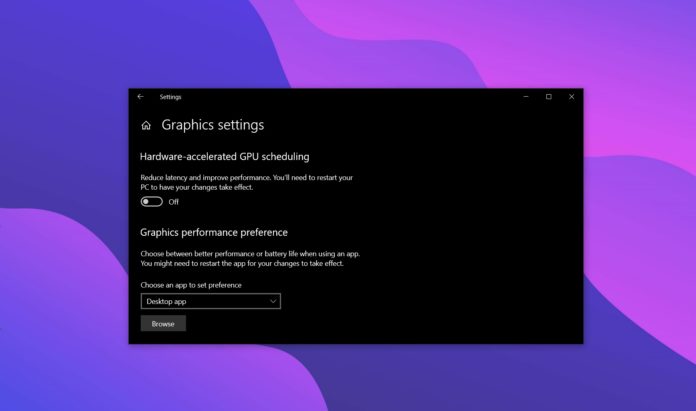 Nvidia GeForce 451.48 for Windows 10 has just been released by Nvidia, and those running Windows 10 May 2020 Update will want to install the newly released driver. That's because Nvidia GeForce 451.48 driver update adds support for Windows 10's hardware-accelerated GPU scheduling feature.
Microsoft added support for hardware-accelerated GPU scheduling feature to the Windows Display Driver Stack with WDDM 2.7, which is included in Windows 10 version 2004.
Remember that Windows has always done VRAM management for GPUs. Currently, apps or games passes most of the graphical intensive tasks within their interface to the GPU, but the built-in mechanism appears to be getting better with May 2020 Update.
Nvidia claims that the hardware-accelerated GPU scheduling feature can potentially improve performance and reduce latency thanks to efficient VRAM handling. The hardware scheduling is available for DirectX games, Windows desktop, Vulkan and OpenGL games.
After enabling the feature, you can expect some apps and games to perform slightly better, but there won't be any significant improvement. This feature could also free up the CPU to do other tasks.
The hardware-accelerated GPU scheduling feature is available for Windows 10 May 2020 Update (version 2004) if you have Nvidia Game Ready 451.48 driver install. For PCs with Intel and AMD GPU, the support is coming later this year.
To enable the feature after installing the new driver, follow these steps:
Open Settings.
Navigate to System > Display.
Scroll and click on the 'Graphics settings' link.

Enable the hardware-accelerated GPU scheduling option.

Restart your system.
In addition, Nvidia says the update introduces support DirectX 12 Ultimate, Vulkan 1.2, CUDA 11.0, and SLI Profiles. The new driver also fixes an issue where brightness increases when you tweak GPU scaling. Another bug has been addressed where G-SYNC does not work with DirectX 9 games when you've disabled full-screen optimizations.
Download the drivers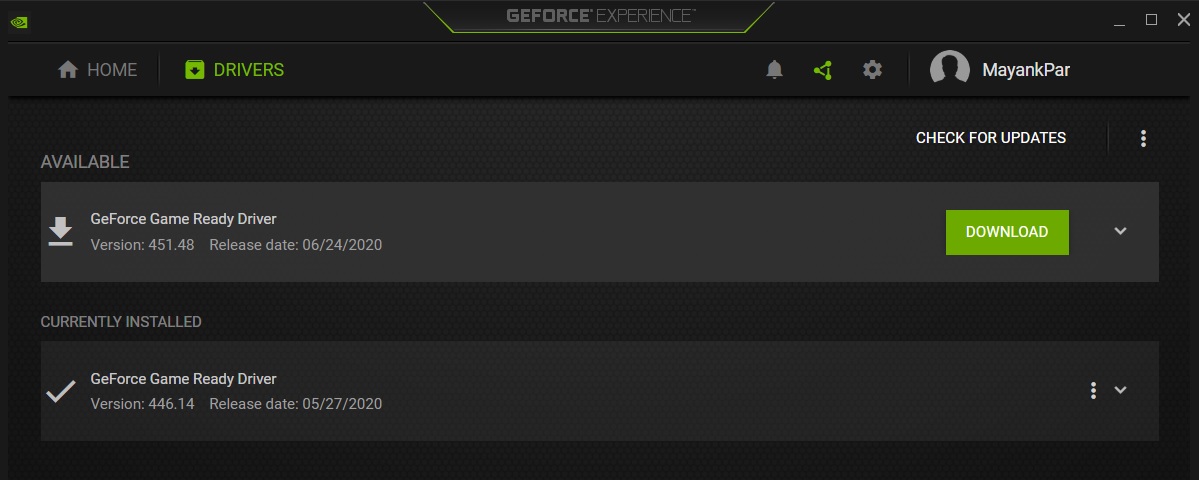 You can update the driver with Nvidia's GeForce Experience app. If your device or graphics driver didn't come with GeForce Experience app, can download it manually from Nvidia website.
If you don't see the update in the GeForce app, you can also manually search for the driver on Nvidia website.