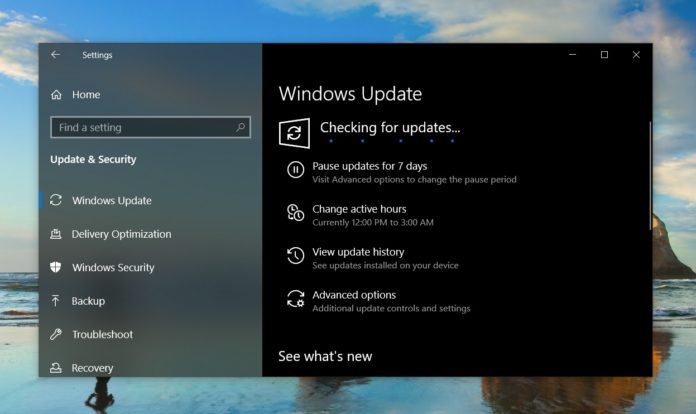 After installing Windows 10's June Patch Tuesday updates, many admins reported that the updates knock out their network-based printers. Windows 10 KB4560960 cumulative update has been proving troublesome for users with printers, according to several reports in our comment section and other places including Microsoft's own forum.
Over the weekend, Microsoft confirmed issues with print spooler were caused by June's Patch Tuesday updates and it affects Windows 10 version 2004, 1909, 1903, 1803, and even 1507.
Today, Microsoft is rolling out a new cumulative update for Windows 10 version 1909, version 1903, version 1809 and older to address printer issues for administrators and general users.
Microsoft says Windows 10 KB4567512 for version 1909/1903 and KB4567513 for version 1809 will address printer-related issues on your system. The hotfix for Windows 10's print spooler issue is only available for those who manually download it from Microsoft's Update Catalog.
Download Links for Windows 10 KB4567512
Windows 10 KB4567512 Direct Download Links: 64-bit and 32-bit (x86).
If you have version 1909/1903, you can download the printer fix from the above link. For those with an older version of Windows 10, here's what you need to install:
Windows 10 version 1809 – KB4567513.
Windows 10 version 1803 – KB4567514.
The Update Catalog tool presents three options: 32, 64-bit or ARM64 version of the cumulative update. Select the appropriate version and click on 'Download'.
After the downloading the package, double-click on .msi file and wait while the update installs, and reboot the system when required.
Currently, there's no solution or out of the band patch for those with Windows 10 May 2020 Update (version 2004), version 1607 or version 1507. If you use any of these Windows 10 versions, you should uninstall the June Patch and pause the update until a hotfix is released.
Previously, many administrators confirmed the affected printers include Ricoh, HP, Brother, Canon, Toshiba and Panasonic. Our initial finding revealed that Windows 10 KB4560960 and other updates appear to cause a conflict with  PCL 5 and PCL 6 v2 drivers on network-based printers.
Moreover, Microsoft said that you might not be able to use software-based printers such as "print to PDF" feature in apps after recent Windows Updates.