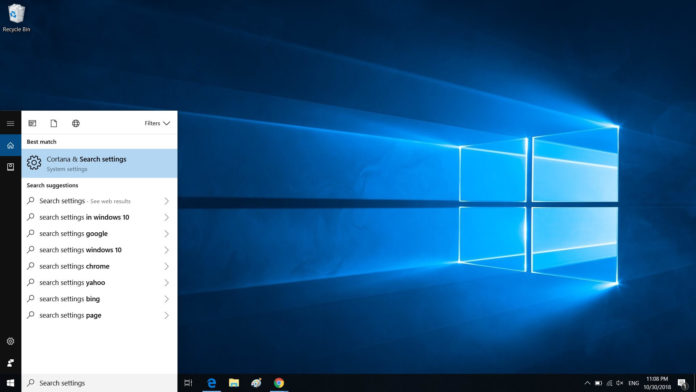 Like Google, Microsoft is also using its own operating system to promote its software, services and products. There have been numerous instances of advertisements within the Windows 10 operating system.
For example, if you search for a third-party web browser such as Chrome or Firefox in Windows 10 Search or Start menu, you'll see a recommendation to launch Microsoft Edge browser when it's installed via Windows Update or Microsoft's website.
If the browser is not installed, Windows Search interface will start behaving a bit differently and it will recommend you to download new Edge manually.
Microsoft appears to be experimenting with another ad or recommendation in Windows Search interface.
Now, Microsoft has inserted what is essentially Bing popular search keywords into the search results of Windows 10. Popular Bing search keywords such as 'Indoor activities' and 'Home workouts' are displayed in the Windows Search and it appears that keywords are controlled by Microsoft's Tips app.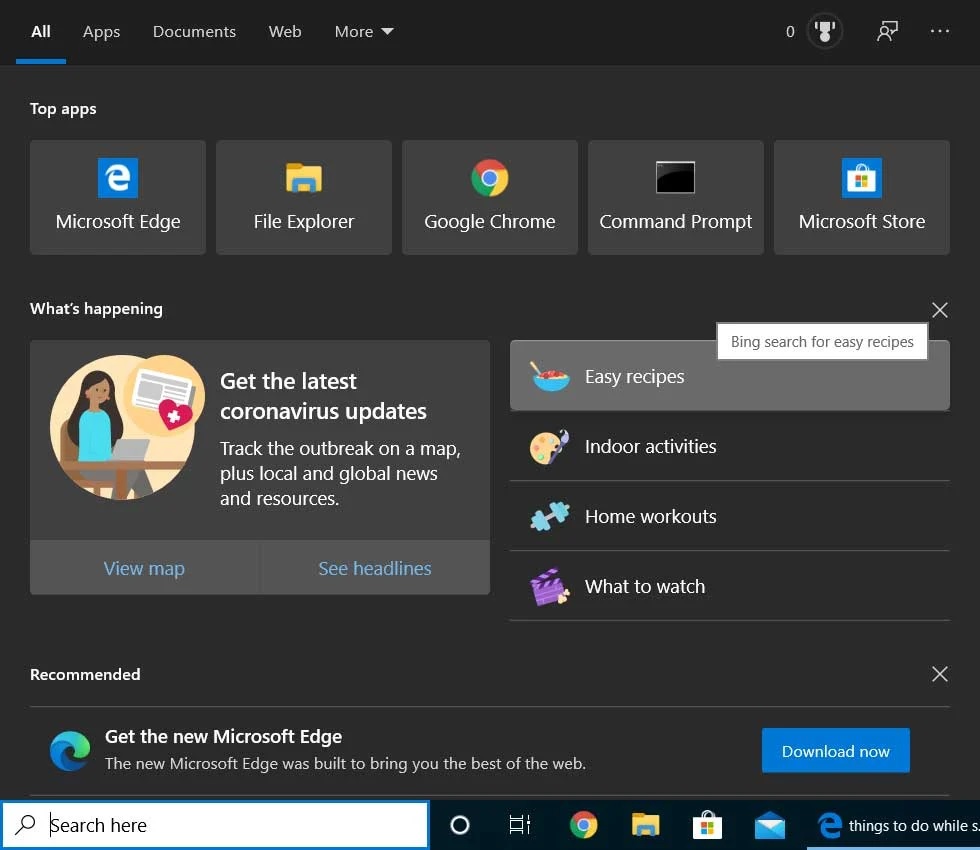 The Bing popular search keywords will continue to appear even after you've given in and clicked on one of the links. This is similar to tactics that Microsoft has previously used to promote the Chromium Edge in Windows 10.
Unlike Chromium Edge ads in Search results, you can click on close button to avoid or disable Bing search keywords.
Currently, you cannot remove these suggestions by disabling the "Show suggestions occasionally in Start" and the "Get tips, tricks, and suggestions as you use Windows" in the Settings app.
Microsoft is testing these recommendations with a select group of users and it may not show up in all installations of Windows 10.
For now, you're going to have to live with these suggestions in search or you can edit the registry to the remove ads completely.
Google is also showing promotional messages on its services and some ads or pop-ups continue to appear even when you dismiss them. Microsoft's recommendations in Windows Search are still not as heavy-handed as Google's.