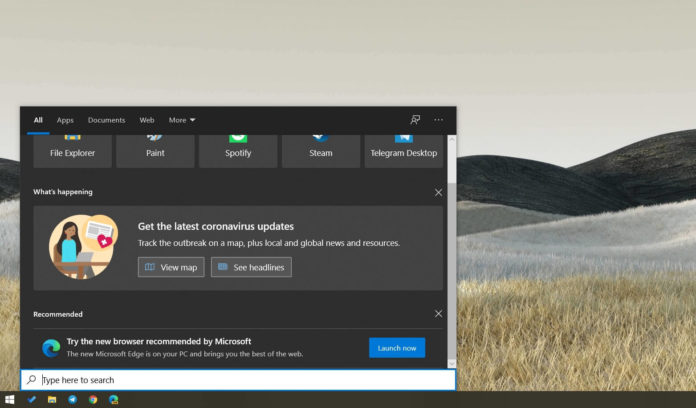 In 2018, Microsoft abandoned its own homegrown 'EdgeHTML' to adopt Chromium for the new Edge browser, which was released to consumers on 15 January. In late May, the company announced that the legacy Edge is no longer being developed and it plans to replace the browser with the new version over the coming months.
For those who have already installed the browser, Microsoft is now serving an advertisement for Edge that recommends users to launch the new browser.
The banner, which is being displayed in the Windows 10 Search UI, reads "Try the new browser recommended by Microsoft" and it includes a launch button.
This particular ad appears to be targeting those who have already manually downloaded the browser and replaced classic Microsoft Edge. For those that have not yet manually downloaded Edge, Microsoft is serving another banner ad that reads "Get the new Microsoft Edge" and provides a download link.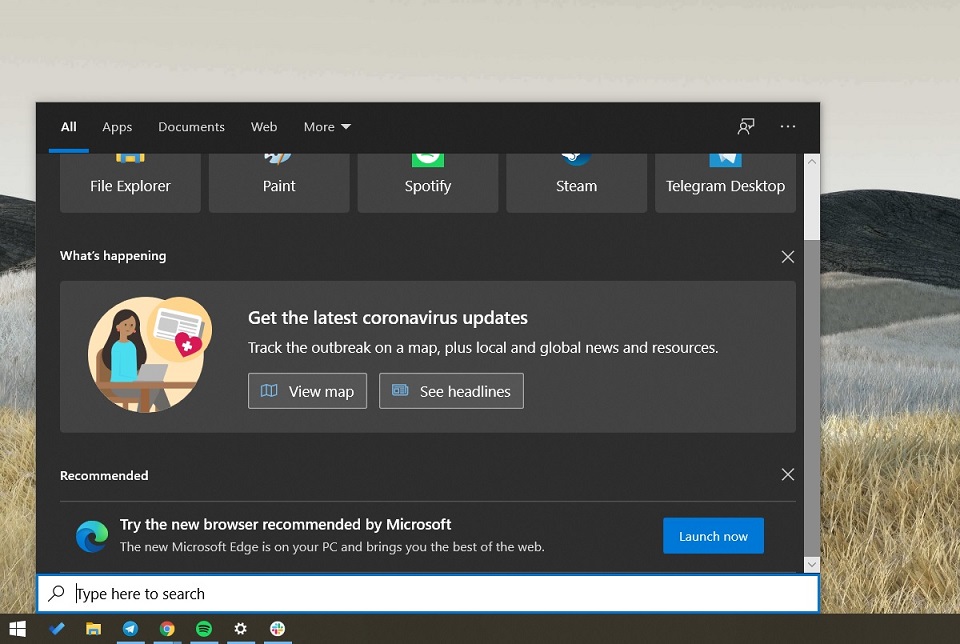 The ad appears in the Search UI on Windows 10 and users can easily dismiss it by clicking on the close button.
Similarly, Microsoft is also running non-removable ads for Edge when you search for Chrome, Firefox and Opera in Windows Search.
Windows 10's Edge browser 'recommendation' is not governed by the suggestions in personalization settings.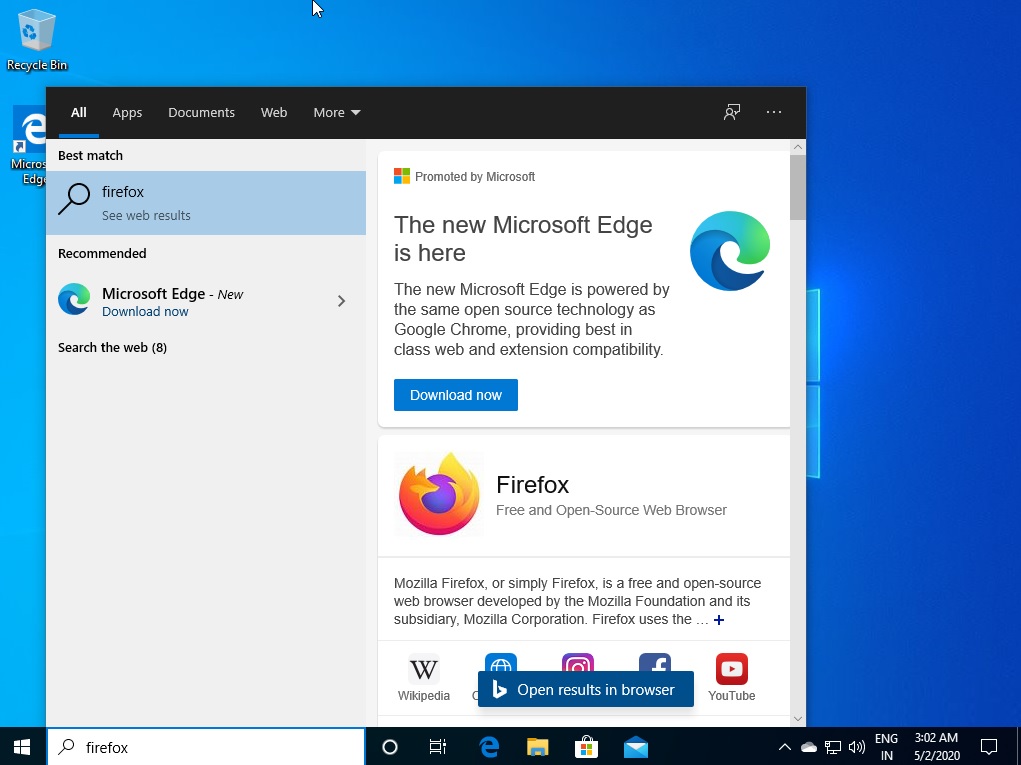 At the moment, there's no way to turn off ads within the Windows Search UI. If you want to disable ads within the Start menu, you need to go to Settings > System > Notifications & Actions and turn off the "tips, tricks, and suggestions" toggle.
It's likely that the company is trying to educate users about the new Microsoft Edge with ads and get more people to try it out before legacy Edge is replaced with the Chromium-based version.
Of course, it's not just Microsoft. If you use Google services in Edge browser, you might have noticed pop-up adverts suggesting you install Chrome browser. Google touts Chrome as the "most secure browser to protect against malware on the web."