Microsoft has already cancelled its Microsoft Band fitness tracker series and ended support for the fitness apps and services, but a new patent application suggests that Microsoft hasn't given up on its fitness band vision entirely.
In June 2020, Microsoft has been awarded one new patent that is specifically related to health and fitness tracking.
A new patent, which was originally submitted in November 2019 and published by WIPO in June 2020, shows a fitness tracking device or smartwatch that look like other iterations of the Microsoft Band.
The patent highlights a new senor technology that would emit light against the skin and use the data to track health information including your blood pressure, stroke volume, blood vessel, elasticity, and heart rate.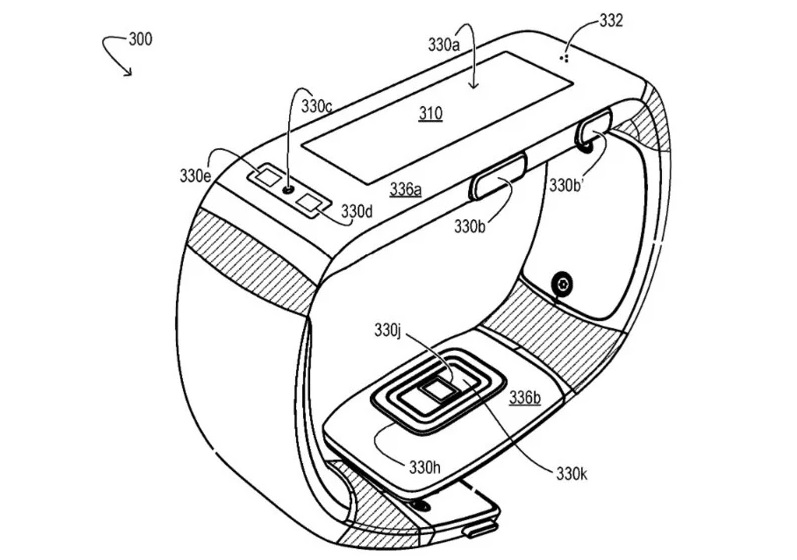 Microsoft says that a photo-detector has also been configured within the fitness band to receive the light illuminating the skin and generate an electrical output. The device supports a temperature regulator and a processor to generate results of your heartbeat, stroke volume, etc based on the electrical output.
"The amount of light passing through the skin is highly dependent on the intensity/wavelength of the light, the skin tone of the wearer, and other parameters like device placement, underlying tissue heterogeneity, etc," Microsoft noted in the patent filing.
For the average consumer, who probably doesn't often get their blood pressure or heartbeat checked, Microsoft's patented fitness band could prove to be very helpful. In the filing, Microsoft also noted that the target skin temperate is based on a number of metrics for the estimate.
It also appears that the fitness tracking system could be heavily influenced by artificial intelligence.
It's important to note that the patent filing doesn't mean that the company will end up launching a new smartwatch or fitness band, but it does mean that some people at Microsoft are still thinking about fitness tracker.