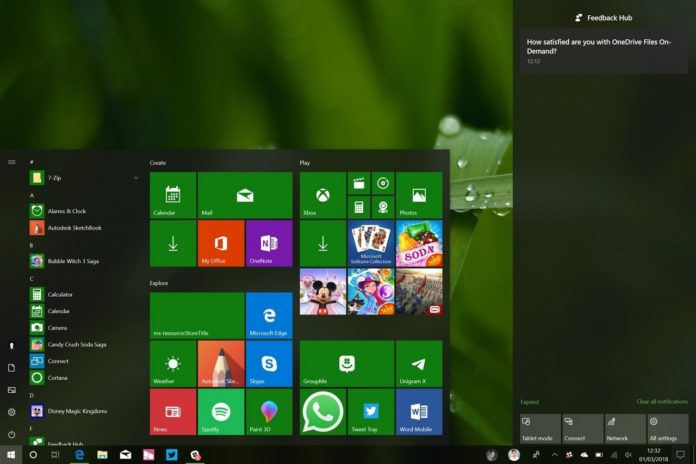 Windows 10 May 2020 Update released this week, but many users have complained that the update is not available when they check for updates in Windows Update or Update Assistant tool.
The short answer is that it won't show up for everyone if even they have compatible hardware as Microsoft is taking its usual gradual approach.
Beginning May 27, 2020, users could upgrade to Windows 10 version 2004 by manually checking for updates and then clicking the "Download and install" button. Unlike the previous updates, May 2020 Update rollout appears to be slow and the company is offering version 2004 in stages to users.
You're likely to see Windows 10 May 2020 Update notification if you have a Microsoft Surface, flagship hardware, and a new device. Usually, most devices will receive the update automatically within the first several weeks, but if you're ready to move, you can always force the upgrade with Media Creation Tool.
You can also use Update Assistant Tool, but it may not work always and it would simply state that your PC up to date.
If Update Assistant Tool is not working for you, download the tool from the Microsoft's website again after clearing your browser cache. Why? Because the website might have offered you the older version of Update Assistant Tool, which was designed for November 2019 Update.
Alternatively, you can always perform an in-place upgrade using Microsoft's Media Creation Tool, which you can download from Microsoft's website by clicking on 'Download tool now' button.
You can also download the ISO files of Windows 10 May 2020 Update and use a third-party program like Rufus to create installation media (USB flash drive or DVD) for current or another PC.
Regardless, if you're thinking about updating manually, first you should update your GPU, Realtek audio and Bluetooth drivers, and back up your documents or picture just in case something goes wrong.
Fortunately, recent Windows 10 feature updates have gone much better than the disastrous October 2018 Update, which was plagued with a file deletion bug.
The May 2020 update is the first major update to Windows 10 in 2020 and Microsoft has tested it for more than 15 months with Windows Insiders.