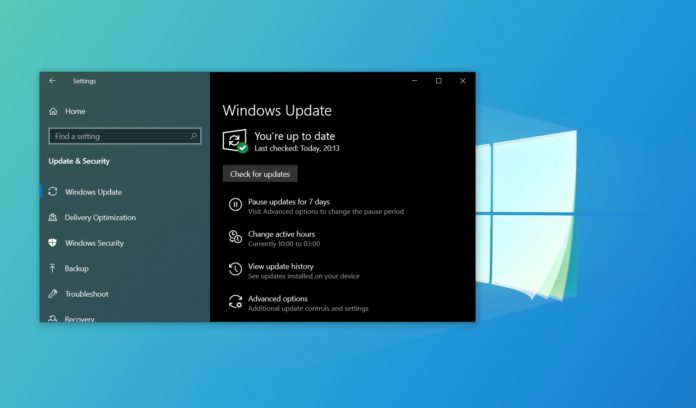 After over a year of testing in the channels of the Windows Insider program, Microsoft is rolling out the Windows 10 May 2020 Update to the mainstream consumers.
While the update will be listed as available for your PC in the Windows Update page, Microsoft is promising that it won't install it automatically. You can choose to download, install and reboot your computer whenever it's more convenient for you.
Windows 10 May 2020 Update, also known as version 2004 and 20H1, is available for all non-Insiders, but you'll need to be a "seeker" if you want it today.
Microsoft is rolling out the feature update to anyone who hits the 'Check for updates' and 'Download and install' option in Windows Update page. That way, if you don't check for updates, your PC will tell you that a new feature update is available.
You'll be explicitly asked if you want to download and install the feature update. If you don't want the update, ignore the update recommendation in the Windows Update. You can still get cumulative updates for November 2019/May 2019 Update without worrying about getting a feature update.
Currently, the update is only available for users that manually check for updates in Windows 10. It's also possible that you might not see the 'Download and install' option in Windows Update due to compatibility issues or Microsoft's progressive rollout approach.
Remember that if you don't see Windows 10 version 2004 when you check for updates, you should be able to get it directly by using Media Creation Tool or the Update Assistant.
As we noted above, Microsoft has been testing the feature update with Insiders since February 2019. With May 2020 Update, Microsoft is being much more careful and the company has also opted for phased rollout approach, which gives users more control over their PC.
The Windows 10 May 2020 Update has a bunch of new features including Windows Subsystem for Linux 2, new Cortana app, faster performance, Windows Search improvements, and more. You can read more about the new features included in this release here.