Google, Apple, Samsung and other tech companies already offer their own-branded smart speakers, but there's no such product from Microsoft's Surface team. Microsoft recently started making audio products and it looks like the company is finally working on a portable smart speaker with Cortana.
Spotted by us, a patent filing for "Smart Speaker System with Microphone Room Calibration" suggests that Microsoft is working on a new product and it might be a Surface-branded smart speaker.
The patent is for a smart speaker with built-in virtual assistant support and it uses the Internet, Wi-Fi, Bluetooth, and other wireless protocol standards to extend usage beyond a typical speaker.
The diagrams included with the patent show a device that looks somewhat similar to Amazon Echo, but it appears to be smaller.
If the patented product does make it into production, it's possible that the speaker will be offered as a Surface-branded device with features for both consumers and businesses.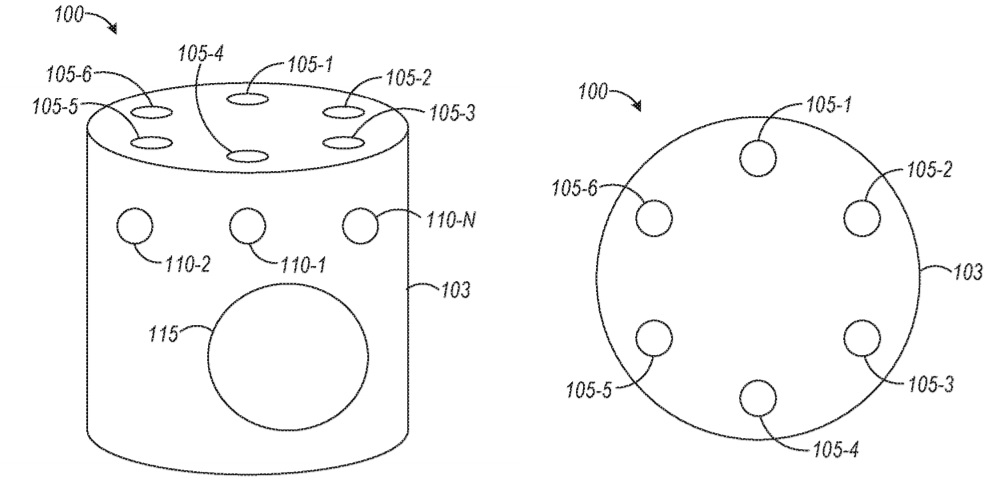 The Smart Speaker also comes with optical sensors, which can be used as a "self-lit" in a conference room and it could allow reading of the room.
There is also a microphone array on the top of the housing, which includes up to six microphones. Microsoft says that its patented device can also be used as a voice-activated "smart home speaker" system having "microphone room calibration capabilities".
There's very little detail in the patent filing for other features of the device. For example, we don't know whether the smart bit happens in the cloud (Microsoft Azure) and if it could support digital assistants from other companies such as Amazon.
The first smart speaker to use Cortana was the Harmon Kardon Invoke and it failed to compete with the likes of Google, Amazon or Samsung. With its own Smart Speaker, Microsoft could rectify old mistakes and revive Cortana in the consumer segment.