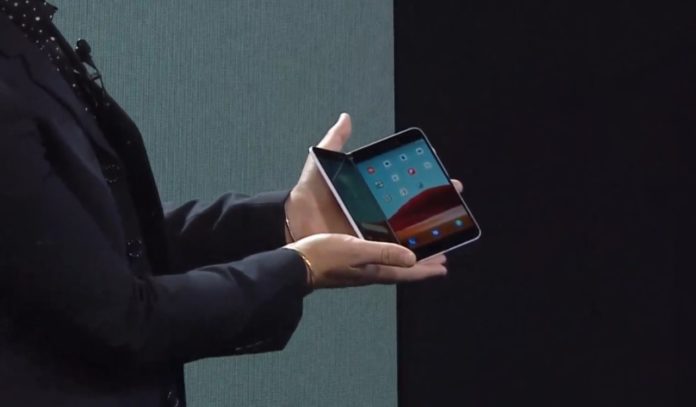 Microsoft's Android-powered Surface Duo is one of the most exciting phones in 2020. The unique dual-screen phone could replace your traditional smartphone and tablet if it turns out to be the revolutionary device that Microsoft promised last year.
What will make-or-break the unique form factor of the Surface Duo is its software and usability. Now, we noticed that Microsoft is hiring in a big way for its Surface Duo to ramp up the development and work on post-launch strategy as the device gains an important role in the company's hardware strategy.
Microsoft is looking for 15 or 16 engineers to help the company improve the software and ramp up development. It's been less than a year since the Surface Duo was announced and the team behind it is planning to expand ahead of the launch.
As per one job post, Microsoft is looking for 'Principal Program Manager' to "drive product planning, implementation, and integration for Surface Duo and future products". Another job post points to a lead role for someone who would be responsible for "definition and execution of the Surface Duo OS and Platform".
Microsoft is also looking for a talented principal Android developer with a strong background in "shipping consumer devices".
The company is currently seeking new employees in Washington, California and Taipei.
According to a leak, Surface Duo could come with an interesting feature known as "Peek", which will allow users to quickly check and interact with your notifications without needing to fully open the dual-screen phone.
Unlike Galaxy Fold, Surface Duo doesn't have a secondary outside display and Peek feature might help you stay up-to-date with notifications.
Surface Duo is a whole new form factor for traditional smartphone and it comes with Snapdragon 855 processor and 6GB of RAM. The device will ship with 64GB or 256GB storage and there's no 128GB option here.
Surface Duo is expected to launch later this year.