Last year, Microsoft launched Surface Laptop 3 15-inch variant with a new AMD APU, which is a unique processor with 11 Vega graphics units in a 15W TDP. AMD executives said that the "Surface Edition" APU is just the beginning of what looks like a long-term partnership between the two tech giants.
Microsoft and AMD might be working on next-generation Surface Laptop with a new AMD APU (Accelerated Processing Unit), which is part of the 64-bit microprocessors from the chipmaker.
Unreleased AMD Ryzen 7 Extreme Edition APU was recently spotted on the 3DMark benchmark database and it appears to be a member of the Renoir family.
In 2019, the 'Extreme Edition' APUs were designed exclusively for Microsoft's Surface products and it's likely that the new APU is being prepared for the next-gen hardware from the Windows maker.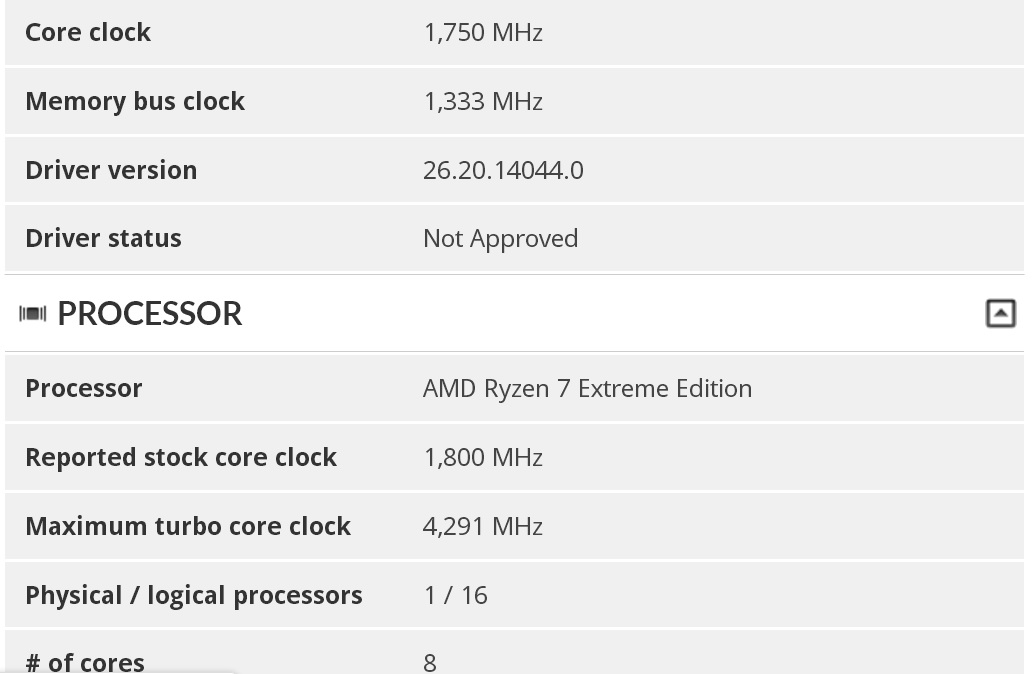 The leaked Ryzen 7 Extreme Edition APU hardware specs are very similar to the current Ryzen 7 4800U. The Ryzen 7 4800U has a clock speed range of 1.8 GHz to 4.2 GHz. On the other hand, the leaked Extreme Edition chip comes with a 100 MHz higher operation speed.
The AMD Ryzen 7 Extreme Edition APU also has a low TDP (thermal design power). The branding 'Extreme Edition', improved specifications and low energy requirements suggest that the CPU is being designed for a 2-in-1 device such as the Surface Laptop.
It's worth noting that Surface edition AMD APUs were identical to the original SKU, but AMD had personalized the APU to include one additional Vega Compute Unit for Surface Laptop 3.
According to the benchmark, AMD's new Extreme Edition APU base clock is measured at 1.8 GHz and it can deliver a maximum operation speed of 4.3 GHz (4,291 MHz).
These findings point to a sustained hardware collaboration effort between Microsoft and AMD.
AMD's new and more extreme version of its Ryzen 4000 mobile APUs could be announced soon with the next-gen Surface Laptop.